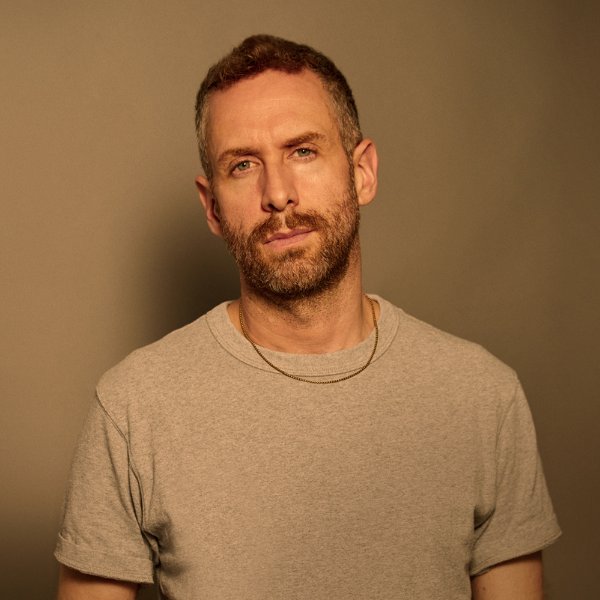 Artist
GIDEÖN
GIDEÖN has a background in music spanning 30 years. In addition to his practice as a recording artist, stage designer, and curator, he is a touring DJ and an avid collector of vinyl. Since his first set of turntables in 1990, GIDEÖN has devoted his life to collecting vinyl from the US, Jamaica, Latin America, Africa, and the UK. He specialises in Northern Soul, Latin, Reggae, Gospel, and Disco rarities. House Music, above all, is his first and greatest love. He has a degree in Music with Visual Practice (BA Hons) and is currently guest Creative Director of Music for London Borough of Culture 2022.

GIDEÖN co-founded, co-created and curates Block9's festival nightlife institutions at Glastonbury: NYC Downlow, Genosys, Maceo's, and IICON. GIDEÖN is also resident and co-booker at London's hottest queer club night Adonis. He is a resident DJ at The Blessed Madonna's "We Still Believe" and is regular at Berghain's Panorama Bar, Lab.oratory, and Garten. He was also often invited to play at Kyiv's ∄ club before the Russian invasion.

As a radio DJ, GIDEÖN has been actively involved in broadcasting for many years now. After cutting his teeth on London's pirate stations in the late nineties, he has hosted a weekly show on London's Soho Radio for 3 years. He is a frequent guest on London's Rinse FM and has recently contributed to BBC Radio One, NTS, The Lot NYC and BBC 6 Music.

GIDEÖN is founder and label boss at Homo-Centric Records, a label set up to showcase his own productions and to amplify the creative contributions of queer artists working in underground dance music. The label aims to highlight the LGBTQIA+ heritage of House Music and its manifesto states its intent to "re-establish the lines of queer musical tradition at the heart of House Music, lost to AIDS and the recent capitalist desecration of dance music".

GIDEÖN has been very involved in political activism over the years and is now increasingly focused on organising hybrid cultural-political events partnering music and protest, often under the banner of R3 Soundsystem. Together with Love Music Hate Racism, GIDEÖN has organised major soundsystem interventions on many of the Stop Brexit, Stop Trump, and Anti- Fascism protests in London. He is actively involved with fundraising for several LGBTQIA+, human rights and social justice organisations including AllOut, Prepster, Human Dignity Trust, and Refugee Community Kitchen. Gideon sits on the advisory committee of The Right to Dance, part of War Child's NGO Network.

R3 Soundsystem is a consortium of DJs, musicians, producers, record labels, festivals, nightclubs, sound systems, activists, and cultural organisations - all united by love of music and the rejection of right-wing nationalist values. R3 stand for: RESIST / REJECT / REVOLT.

2023-09-01

2023-09-01

2023-09-01

2023-09-01

2023-09-01

2023-07-28

2023-05-19

2023-05-19

2023-04-28

2023-03-31