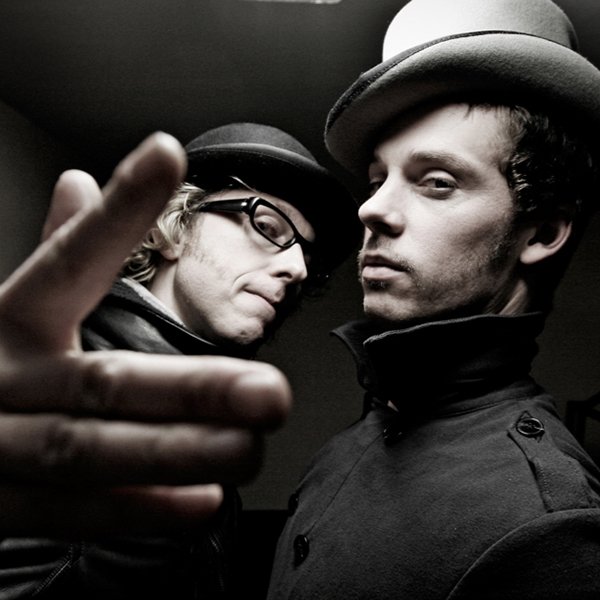 Artist
THE YOUNG PUNX
The Young Punx is the pop-culture mashup dance music side project of multiplatinum grammy nominated record producer Hal Ritson.

Hal is a London-based multi-instrumentalist with credits on over a thousand tracks by artists as diverse as Duke Dumont, Katy Perry, Swedish House Mafia, Avicii, Ed Sheeran, Kanye West, The Chemical Brothers, Fatboy Slim, Eric Prydz, and hundreds more.

The Young Punx is Hal's long running personal dance music project, a freeform exploration of mashup sensibility on the dance floor, combining radically wide musical influences with house, breaks and DnB.

80s pop, opera, surf, ragga, shred metal, oldskool rap, cuban music, TV adverts and the weather forecast can all make a showing within a few minutes of listening! Tracks can range from from simple dancefloor reworks of pop-culture trends to crazed mashups of radically different music genres; stripped back club grooves, or guest performances by virtuoso jazz and rock performers. There are no rules, yet Ritson's auteur sensibility maintains a core artistic intent that both celebrates and undermines dancefloor clichés while embracing a joyous love of the diversity of music and culture.

The Young Punx first made their name in the early 2000s as bedroom producers which earned them "Bootleg Remixer Of Year" award from BBC Radio 1. Subsequent projects have included collaborations with Amanda Palmer, Peaches, Norman Cook, guitarist Guthrie Govan and rappers Count Bass D, Dizzee Rascal and Snoop Dogg.

2022-12-21

2022-12-21

2022-12-13

2022-12-13

2022-12-13

2022-11-25
2022-11-18
2022-11-18

2022-11-11

2022-09-30