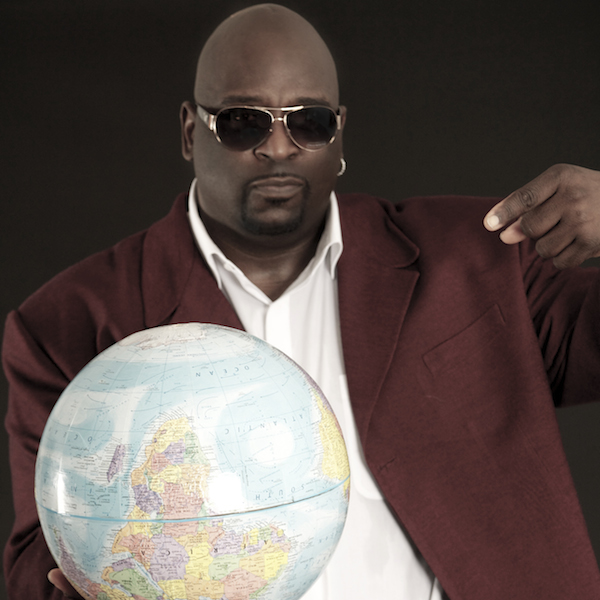 Artist
GERSHON JACKSON
With his body of work and status in the upper echelons of House Music Legend, any production by Gershon Jackson and his Omni Music stable makes the international dance music scene stand up and pay attention. Chicago Chosen Few & "Legendary" Terry Hunter says, "If there was an House Music "Un-Sung", Omni Music Solutions President and CEO Gershon Jackson would definitely be at the top of the list. Because of his body of work, he definitely deserves more accolades." One of the best MC's ever." No matter who you talk to, most agree that Gershon has quietly built a reputation as one of the most diverse talents on the international house music scene today.

As a underground club DJ and radio mix-master in Chicago in the early 90′s, Gershon came onto the house music scene under the mentoring of Chicago House Music legends Farley "Jackmaster" Funk and Tyree Cooper, playing in smoke filled clubs from the Courtyard, Club Music World on Chicago's south side to the AKA Niteclub & legendary Warehouse alongside childhood friend Mike Dunn.

During the height of the Hip-House music boom that originated in Chicago and gained global acclaim during the 90′s, Gershon (under the pseudonyms "DJ Shon, Shon Jackson, etc.) was considered by many to be one of the most popular stars of the genres era, often compared to the likes of Hip-House legends Fast Eddie, Doug Lazy and KC Flight. During which time he released several club anthems such as "Ya'll Be Eazy", "Shake That Body", "Kan U Pump It", "Borne 2 B Houze", "Houze Muzik All Nite Long", "Sonik Boom Society" EP "Help Me Lord".

However, it wasn't until 1994 while on a DJ tour in Europe that he decided to join the production company as a producer and songwriter for legendary house music super group Ten City. As part of the Ten City production team, he continued to write and co-produce numerous dance music projects. In 1995, as an artist on Big Beat/Atlantic Records and under the pseudonym "DJ Shon" Gershon produced and wrote underground Hip-House the BigBeat/Atlantic single "Rejoice". Rejoice was well received in underground dance clubs all around the world. In 1995, Gershon followed up Rejoice with the sensational Kim English Anthem "Nitelife", an international hit that reached #20 on the United Kingdom (UK) Pop-Dance Charts & #10 on the Billboard Dance charts.

Gershon took a long hiatus from DJing and producing House Music, feeling that the local & international scene had become "redundant" and "self-serving". "I would listen to what guys were doing, and it had no soul or feeling". I just felt that it would only be a matter of time before house music turned on itself." In 2005 he decided to return to the sound that he loved. But this time, he wanted to make a greater contribution to the movement by creating great music. As a result, Gershon has returned with a vengeance. During the past six (6) years he has been at the forefront of the international dance music scene, and as the president of Omni Music Solutions (USA) he has produced numerous records that have reached the top ten on most digital download stores around the world.

Globally, Gershon has become highly respected as both a label executive and a producer with an extensive discography of releases on an impressive list of labels with dozens of his releases licensed to various dance compilation/commercial albums and mix CD's, including some of the biggest franchises in dance music such as Defected, Shelter Records (South Africa) Soul Candi (South Africa), Purple Music (Switzerland), Clone Records (Netherlands) Ministry Of Sound, Seamless and Bargrooves just to name a few.

Victory
Lilac Jeans Vocal Remix

(6:07)
2023-11-27

2022-10-29

2022-10-29

2022-10-29

2022-10-29

2022-10-29

2022-10-29

2022-10-29

2022-10-29

2022-10-29