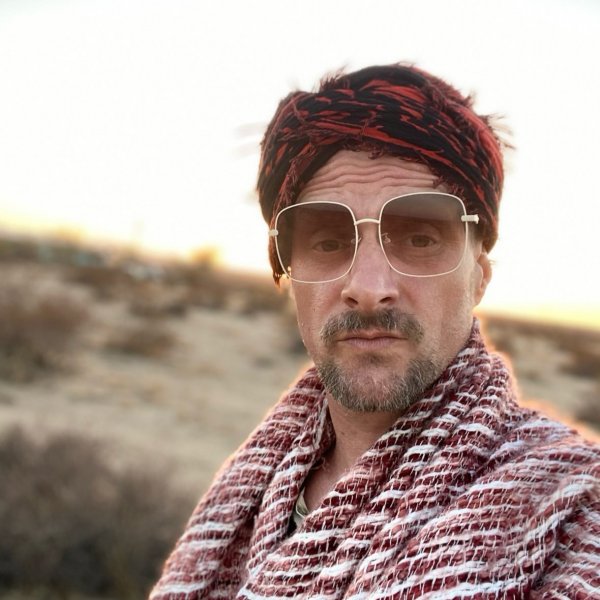 Artist
DJ KOZE
Stefan Kozalla aka DJ Koze lives and works in Hamburg as a club DJ, musician (International PONY, Adolf Noise) and remixer for Chicks On Speed, Bob Sinclar, Justus Koehncke and more of the finest German bands and projects and successful producer and KOMPAKT recording artist.
Within only a few years, DJ Koze has slowly worked his way up through the German Hip-Hop scene. With his band Fischmob, he has released several successful records, steadily building up a strong fan base of young left-oriented people.

With their mixture of straight-up Hip Hop skills (and none too subtle poiltical content), dry humor, crazy spoken samples, prank phone calls, etc... the band has found their own niche in Germany's ever-growing Hip-Hop scene. And although he's not afraid to throw down & rock the mike, it's behind the decks where DJ Koze really shines. He's got a light, subtle approach and feel which belies the fact that he took home the Runner-Up prize at the DMC DJ Championships a scant few years ago. With their album ''Power", and various smash singles, Fischmob found their way into the German pop charts with the corresponding video enjoying a month-long, high-rotation run on both MTV & VIVA.

Although DJ Koze has had a taste of pop success with Fischmob, he's always been equally interested in experimenting with other forms of electronic music from ambient to break beats to wild sound collages from a myriad of musical genres.An especially notable voyage in to uncharted musical waters, Adolf Noise (produced and performed by DJ Koze and his buddy Marcnesium) turned many a head around. Taking the artist into a deeper Electronic direction, "Adolf Noise" features a far more abstract and unusual use of samples and grooves while keeping the listener on his / her toes by incorporating liberal usage of football commentary, television show snippets, radio plays, and telephone terror with drug-delinquents. It was this record, that made people, that were normally more into Techno or Electronica, sit up and take notice and it is now these people who are his biggest fans on dance floors between Tokyo and Hamburg - a development of successfully melting a world of musical styles with the power-blending strength of Club Culture.

As a live DJ, Koze builds his sets on house and disco tracks and uses his well-honed Hip Hop skills blending it all together in a furious mix, making it seem that the term " House Rocking" was coined with him in mind.



2023-07-27

2023-07-27

2023-07-27

2023-07-13

2023-07-13
2022-11-18

2022-10-28
2022-09-30

2022-08-05