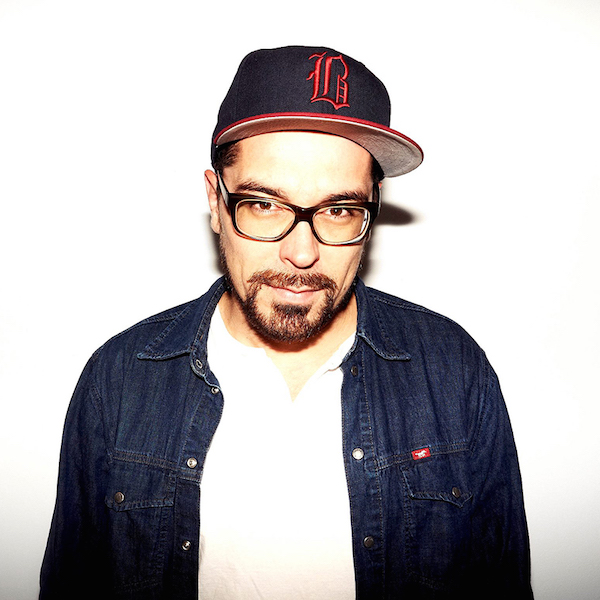 Artist
DOCTOR DRU
Doctor Dru is one of the key proponents of the contemporary deep house movement that has swept across Europe and the rest of the world in recent years. He has a rich, multi-layered history, which permeates into his present output; DJing, working as a drummer, running his own label, composing for other acts and, of course, producing his own emotive, wistful signature tracks that have cemented his reputation as a purveyor of the finest in deep house music.

Doctor Dru's tunes will provoke genuine "A-ha" and "Yeah" moments! Years of deep musical knowledge are reinterpreted into his electronic productions, fueled by his dedication to beats, rhythms and melodies, which began long before his first eighties records got their groove going on. Seeing any sort of sticks made him drum, hearing every genre of audio constantly inspired him to bring his ideas into musical life. While he was on tour with world famous artists performing his high-level drum skills, Dru`s scores of machines were fiddled with, investigated and pushed to their limits.

But what about putting soul and smoothness into machines? And when Bootsy Collins asks you to produce his single? Well, you produce like you're in funk heaven of course. In 2011, after hours locked away in his studio, Dru conceived modern-day classics such as "Juicy Fruit" and "Anymore" in collaboration with the Adana Twins. In 2012 his hit "The Voice of Dru" established Doctor Dru as one of the contemporary house movement's main players, arriving via Exploited's 'Black Jukebox 03' compilation. Being a number one charted artist over the course of several months placed him on the right musical path and so his follow-up "2KnowU" EP also managed to nail it in the same year. Remixes on OFF, JEUDI Records and Stil vor Talent followed those two hits together with the success of recent releases including the "Proper Lane" EP as well as a timeless remix of Claptone's huge hit "No Eyes".

The big club and festival doors soon opened and traveling the globe has led to him representing at some of the world's most lauded venues such as Warung (Brazil), ZigZag (Paris), Destino and Ushuaia (Ibiza), Watergate (Berlin), Revolver Club (Melbourne), Treehouse (Miami), Loveland Festival (Amsterdam) and a many more.

While being busy with touring and tune tinkering, Dru also cultivated his own label JEUDI Records, which was founded with his mates Davidé and Takeiteasy. Based on a tightly-knit family ethos Jeudi Records gives Doctor Dru a platform where he is able to truly express his love of music and to A&R new talent from around the globe. The label was established in 2010 and continues to be influential and forward-thinking in its approach.

So there you have it, Doctor Dru's devout love of electronic music combined with his years of experience and unerring will to roll out the very best tunes full of substance and dancefloor appeal are the key elements that form the foundation of his career. The constant aim: simply to stimulate both body and mind through his love for synthesizers!

With more new music and a whole lot more touring to come, a steady tide of other hugely intense tracks has continued to flow out of Dru's studio. A-ha and Yeah!

2020-04-03
2020-03-06

2020-02-07

2020-01-10
2019-11-29
2019-11-29
2019-10-11
2019-10-11

2019-09-13

2019-09-13