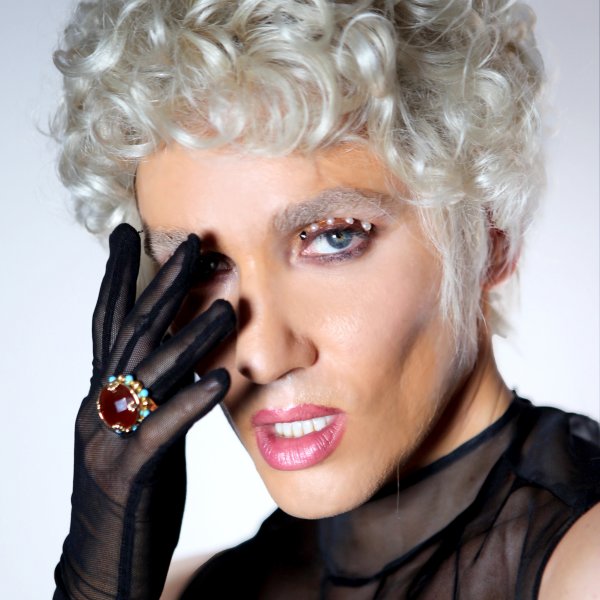 Artist
BENJY BRADSHAW
Described as a "creative chameleon" and a "fierce musical force," Benjy Bradshaw is the epitome of a DIY musician. Raised in a working-class suburb outside of Oakland, California, USA, his multi-ethnic background (Native American, Portuguese, English, Irish) and private Catholic school education ultimately contributed to his constant exploration of self.

Benjy became more aware of his creative impulses after living the London, England nightlife scene (during a study abroad experience). He was so enthralled with big city life, that when Benjy graduated from university, he moved directly to study interactive art at New York University's Tisch School of the Arts.

Two months after graduating, Benjy wrote his first official pop song, "Online Boy," touching on the innovations and pitfalls of 21st century queer life. In the years following, Benjy found healing through creating his own electronic music in private.

Today, Benjy is ready to share all the music that he has made — inspired primarily by dance, house, and new wave music. Benjy also loves to "art direct his life" -- experimenting with photography, makeup, fashion, and design. Currently producing an unreleased catalogue of over 30 songs, Benjy does not fit the blueprint of a typical pop star, but proves that being a perfectly imperfect self-built artist can be even more exciting.

CONNECT

Instagram: https://www.instagram.com/benjybradshaw/
Facebook: https://www.facebook.com/benjybradshaw/
Twitter: https://twitter.com/benjybradshaw_
YouTube: https://www.youtube.com/benjybradshaw

Available on all streaming platforms.

2023-09-15

2023-09-15

2023-09-15

2023-09-15

2023-09-15

2023-08-22

2023-07-21

2023-07-21

2023-07-21

2023-05-26