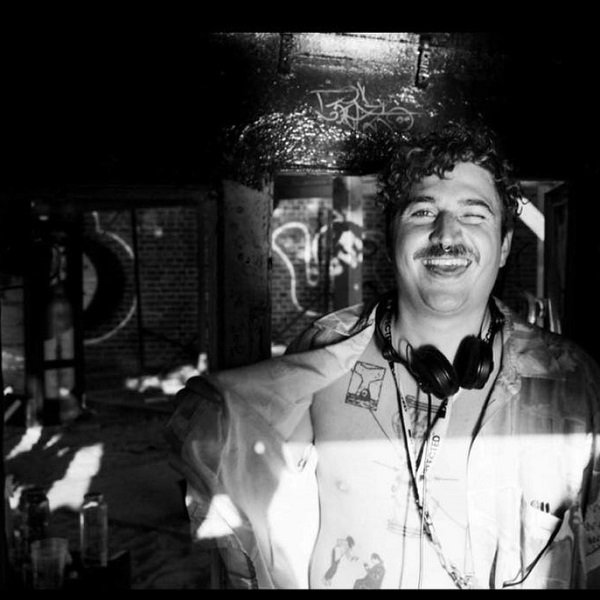 Artist
PHILIPP FRUEH
When the Disco era was overrun by the new House wave, Philipp Frueh was not yet born. He learned to walk when the era's time was up. And yet the artist, born in 1993, can best be described as a vinyl lover whose soul is embedded in the origins of electronic music.

The Berlin resident shares his passion for analog recordings with his audience worldwide. He carries a large piece of music history in his record case and brings a refreshingly good mood- a mixture that captivates on the dancefloor. Chicago and New York House make his heart beat faster, but the young producer also has deep house and acid in his repertoire. With a special instinct for his guests, he is fascinated and inspired by role models such as Seth Troxler and Mr. G. With the help of these artists, Philipp stylishly creates a very groovy and often soulful sound that motivates his audience to dance.

The groove is contagious and unmistakably nostalgic when Philipp Frueh is at the turntable. Frueh states, "You have to feel house, not only as a DJ, but also as a listener. For example, Chicago House, a mix of disco and a wide variety of synth-pop sounds - relatively simple, but driving and expressive through the right groove." Here he is at a home, in his element, "Clubs, festivals or a little after-hour in the living room at home - as soon as I get behind the decks and can celebrate with everyone, I'm happy."

Since his first official appearance in 2011 at a small open-air called Tiefenrausch, his musical engagement has picked up speed. The Thuringian, resident in the cultural collective NEUGUT, CLOUD and NERVOES from his new Agency nervoes.bookings and is well booked in the Beat-Mekka, Berlin. In addition to regular gigs at the clubs Griessmuehle, Meier, Polygon, and Sisyfass, he transports his driving rhythms beyond the Berlin scene. Recently DJing at clubs in Hamburg such as Waagenbau and Fundbureau, at the Kulturlounge in Leipzig, in Weidendamm Hannover and at several festivals. His personal highlights include appearances in 2016 and 2017 at the Burning Man festival located in the Nevada desert. Not every musician can claim to have come this far.

Philipp Frueh does not stand still. House music and Frueh's persistent charisma and drive for fun is the fuel for his music.He produces tirelessly and is hoping to release new music with his current producing partner Ronald Christoph. Despite all his sentimentality for the origins of the House genre, it should also be mentioned that somewhere in Frueh's pocket there is always a USB stick full of music useful for paying tribute to the digital age.

2022-06-03

2022-05-13
2020-09-25