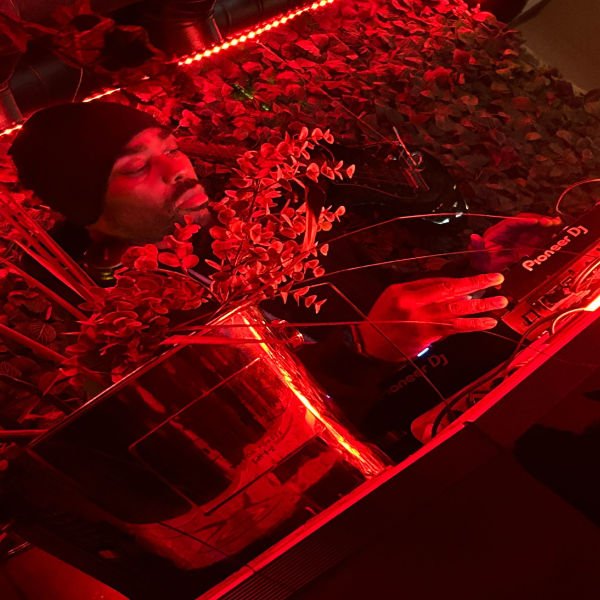 Artist
FRANCIS SCARLINO
Francis Scarlino is a House Music DJ, producer from Geneva, Switzerland. From a very young age, he was initiated by his uncles who introduced him to dance music from "Black Box" to "Technotronic". Fascinated by MTV " The Grind " a famous show with Louie Vega, David Morales and many more dj's who revolutionized dance music in the 90's. A style of music with colorful sounds and groovy voices, featuring House Diva's such as Barbara Tucker, Jocelyn Brown, Dawn Tallman, Michelle Weeks, Adeva, Crystal Waters, Dajae and many others. This all made him love that style of music so much that he began to do his own research within the movement.

During his youth, he became friends with Nicola Cocuzza who made him discover mixtapes of the show and famous parties "Pump It Up Live" and "Groovelift" by Djaimin and Mr.Mike on the Swiss radio "Couleur 3". From then-on, Francis made House Music his musical DNA and started buying his own vinyl records. Long before he came of age, he was already frequenting the best House Clubs in his town. We can mention Arthur's Club, the Guest-House where he will befriend Dj Mendo, DJ Djust and DJ Solo One. The MOA club, the Bypass club where he will often mix with Romain Pelletti and Chad Gonzalez.

In 2009, Francis went to the Winter House Music Conference in Miami, Florida, USA, where the first night he joined a party with DJ Romain on the decks and Defected Dj's such as Jamie Lewis, Dj Meme, Jay-J, Studio Apartment and many others. He will also meet during his stay at a Louie Vega´s party who played a various classic titles from Soul Heaven records. Mr.V, the Twins Bros. (Vega Records), Ron Carroll, Mr.Mike, Victor Simonelli, Dario D'attis, Bob Sinclar, Terry Hunter, Todd Terry, Duce Martinez, Brian Tappert, Timmy Regisford and all the international Dj's and vocalists of the festival. Francis Scarlino ended his stay playing a set at the Catalina Hotel on Collins Avenue 1732, Miami Beach.
As soon as he came back from the United States, he started mixing in various clubs and bars in Switzerland, as well as on the French Riviera at the Florida Beach in the city of Nice. He also played twice for Emil-Frey on the occasion of BMW and Mini Cooper´s celebration birthday party's. And last but not least we cant forget the iconic Lake Parade in the city of Geneva, Switzerland, where he made several appearances in the past few years.

Today, more than 10 years after the beginning of his journey in house music, he decides to set up his own label "Strictly House Music" and to start producing house music by setting up his own Home Studio. In 2021, he released a soulful track with his great Kenny Bobien "I Believe in You" which is remixed by the fantastic Mark Di Meo (Soulstice Music) as well as Corey Holmes and Rob Rhythm from Larry Labirt's label "New Generation Records NYC/USA) of which it is part which remained in the top 5 of Traxsource in chart.

He is part of the ROHM Records & 1886 Lake Records label of James Deron (ROHM, Purple Music, King Street Sounds, Mood Funk Records, Cafe Creme Records Nite Grooves, Let Be There House Records, 1886 Lake Records and many more labels) as well as by Danmic's and New Generation Records from New York/USA.

The famous Technics SL-1200 MK2 and the Pioneer CDJ series are no longer a secret for him. His house sets are powerful! And he plays original House music, from deep, soulful, latin and afro house. His motto of a good house party remains the same as always! And that is making every house party unforgettable!!!

2022-04-22

2022-02-04

2022-01-21

2022-01-21

2022-01-21

2022-01-21

2022-01-21

2021-09-17

2021-09-17

2021-09-17