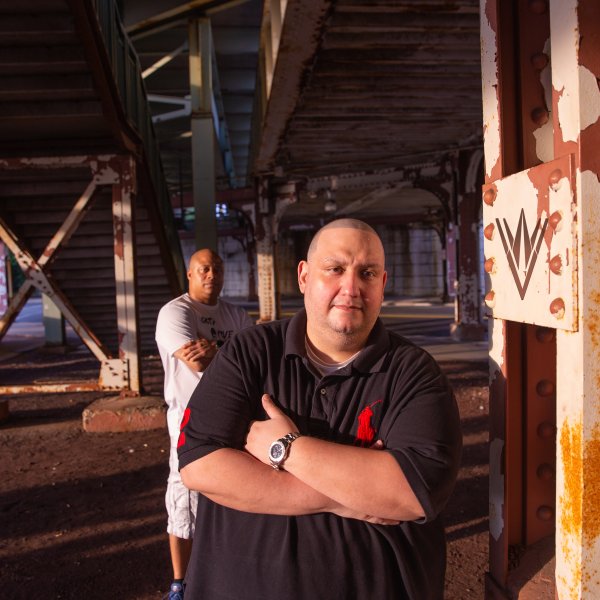 Artist
WRIGHTVIBES
David VIbes Tobon, one half of WrightVibes, got his introduction to the business as part of Tony Humphries' Yellorange Record label. During this time David also honed his skills as one the resident DJ's for Underground Collective at Filter 14 NYC. Over the years David's released original projects and remixes on Yellorange, Code Red, Vega, West End, Blaze Imprints, Kontinuous Music and worked for a short time with Junior Sanchez at Brobot.

Michael M-Dubb Wright, the other half of WrightVibes, got his introduction to the business first as a bedroom DJ, then to clubs in NYC. Michael's production career started in 2008 under the tutelage of Wayne Gardiner for Michael's label 2-Travelers and also producing collaboration works released on CIMA Recordings. Michael has also held residencies at Pacha NYC, Club Glass NYC and made several DJ appearances at other mainstay clubs in the city. Since beginning his production career Michael has original releases on 2-Travelers and Cima Recordings, along with a remix on Mi Casa Records. One highlight being a 2-Travelers track getting licensed to the Moon Harbour Records CircoLoco 10 Year Anniversary Mix CD.

The two friends teamed up starting in 2018 under the name of DVT and M-Dubb starting out with releases on Quantize, T's Box, Black Vinyl and more recently Bambossa records. The duo is now shifting gears with the name WrightVibes, along with teaming up with long time friend and producer Todd Gardner on his label Certified Organic and the mayhem is just beginning!

2020-11-06

2020-11-06

2020-11-06

2020-11-06

2020-11-06

2020-10-23

2020-09-11

2020-09-11