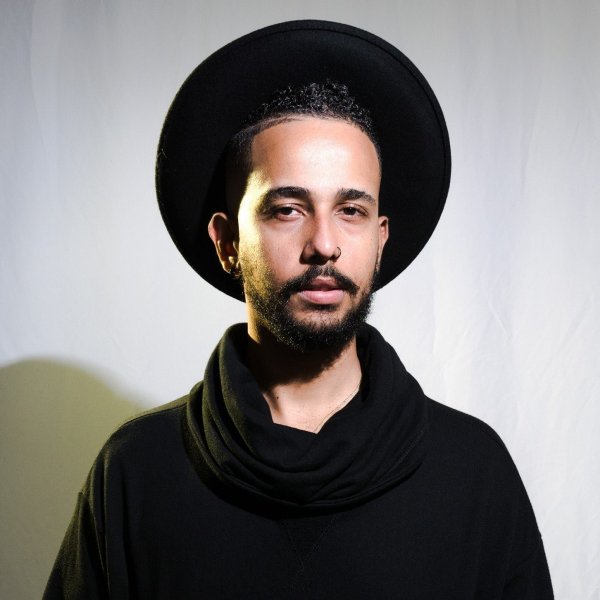 Artist
ANDY HIMSELF
Andy Himself is a passionate music producer & DJ from the Caribbean, mainly within house music and its sub genres, who likes to keep it REAL.

2018 has been a solid year for Andy as he represented T&T at Vujaday Music Festival, the newest and largest electronic music festival in the island of Barbados, sharing the stage with house music heavyweights Green Velvet, Justin Martin, Solardo, Latmun, Nathan Barato and many more. In addition to this he joined the Rotterdam label family at Funkerman's CYFI Records (Can You Feel it Records) which is part of Be Yourself Music, with some solid future projects in the pipeline! His debut for CYFI Records "Kiss/Preacher" was released on 24.05.18.

2013-2017
In the latter part of 2013, even though Andy Himself was 2nd runner up in the TMF 2013 DJ contest , his debut release "The Remedy" for now Ibiza based 'fresh house music label' 1980 Recordings, was chosen as the OFFICIAL ANTHEM of THE MUSIC FACTORY ELECTRONIC MUSIC FESTIVAL 2013 (TMF 2013). With forthcoming collaborations with Pacha Ibiza/Fish Don't Dance resident DJ Dan Mckie, a successful release for Richie Luna's "Celebrate!" (#5 in Top 50 Electro House chart for masspoolmp3.com) and also his debut release for 1980 recordings "LIVID | The REMEDY EP" gaining international support from names like Roger Sanchez/S-Man (Space Ibiza|Stealth), Markus Schulz (Armada|Coldharbour),Treasure Fingers (Defected|Hed Kandi),Jillionaire (Major Lazer|Mad Decent),Anthony Ross (Voyeur Resident San Diego), Dubfire (Deep Dish), Luciano (Cadenza), Shane Patrick (Ministry Of Sound London Resident DJ) and Larry Tee (Ultra) amongst many others, the future seems bright for this Caribbean talent.

In 2015 into 2016 Andy Himself and Ibiza based resident DJ, Dan Mckie decided to team up to release more collaborations. Their track "A-M" (supported by Amine Edge&Dance [CUFF], T.Williams[BBC Radio 1], Stacey Pullen[Blackflag Recordings],Flashbrothers and many other DJ's globally) has been released on Steve Mac of Rhythm Masters imprint "Deep Motion" which is curated by Mark Lawrence.

Andy Himself's "Rare Love"(Up to #16 in the .net TOP 100 HOUSE MUSIC CHARTS for June 2016 )and his "Summer of Love" Remix of Dan Mckie's "Messiah's Birthday" also received support not only from his peers in the UK house music circuit, but also from some of the key players within the scene whom he has a lot of respect for namely Friend Within (Defected Records),Vanilla Ace (Tool Room Records),Steve Butch Jones, Joachim Garraud, Andy Canguelo (Ministry of sound, Kandi Funk), Pete Bidewell (Cafe Mambo, Ibiza Radio 1),Omar Cito Perez (pacha recordings), Andy ABX and Paco Osuna to name a few. Additionally Andy's track "Blow" was released on UK DJ Duo -My Digital Enemy label imprint "Zulu Records", and It continues to be a favourite in many DJ sets internationally from Miami to Ibiza.

Watch this space for more Andy Himself updates!
2019-01-14
2019-01-04
2018-11-19
2018-11-02

2018-10-19

2018-10-12

2018-09-21

2018-09-07
2018-08-27
2018-08-10