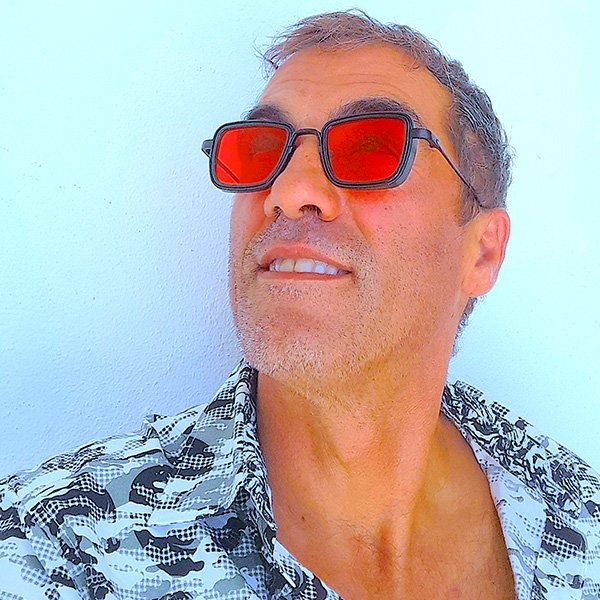 Artist
JAVI VIANA
Specializing in Deep House and Underground music ... His sessions, full of enthusiasm and dynamics never cease to amaze in each set. Every Monday 12, 00-13; 00. Deepfusion 124bpm sessions in the musical essence of the island with Miguel Garji in Ibiza Global Radio

Besides his work as a DJ, his work in the studio, with teammate Miguel Garji, announcers and DJ of Ibiza Global Radio it has also brought success in the form of collaboration in different projects like Ibiza Global Radio CD compilation, the Portuguese " Porto e "and two tracks on the CD Deep House Zensa 2008 that were placed in a marine Festival on a catamaran along the Spanish coast.

2011 Deejay Residences: The summer season in "El Ayoun" and PK2 Diesel S'Estanyol Playa (Ibiza), as well as collaborations with different radio stations and private parties, Space Ibiza, bubbles, Sushipoint, Delano Beach Club.

Deejay events: Presentation of the new album under DeepClassRecords, "Lake of Dreams" seal, with staging by Miguel Viana Garji and DJ in space Sunset Terrace August 2010, Party Space Ibiza Rewind.en

Space Ibiza, Fun Factory, Stone, Radical, Circulo de Bellas Artes, virtual, Sirocco, Destination Ibiza, Sushi Point Ibiza, Pacha Ibiza, Ibiza Delano, Bora Bora Ibiza, Ibiza Dunes, Nassau Beach Club Ibiza, Ibiza Bubles, White Beach Club Ibiza, and many more. .

Production Credits: Also included in the "Samurai" recompilation summer Ibiza Global Radio 2010 with Miguel Garji. He collaborates in the double CD compilation PK2 and Ibiza Sonica "CULTURE SONICA 2010" CD. Ibiza Global Radio 2011 "Kisses for money" Garji & Miguel Viana. Nassau 2011 compilation CD and double CD "Tranquil Space" in Ibiza.

2011 - 2013 Deejay residence "El Ayoun" Ibiza (san rafael) sharing a cabin with djs as: Dan Genacia, Miguel Garji, Tuccillo, and many more DJs on the island.

Artist of aid:
Betoko, Manuel de la mare, Pablo bolivar, Mendo, Ramon Tapia, Moti Brothers, Animal Picnic, Vanilla Ace, Paronator, Thomas Schumacher, Format: B, Cucumbers, Alex Flator, Miguel Garji, Toni Moreno, Omar Labastilla, and more ...
Also from 2013 to 2016 Viana, it creates and component MoyoBrothers retraining with a more elegant combination of vocal sound and songs at its dedicated clubs and beach clubs worldwide.

2016
Viana: resumed work with his new collection for this 2016 more underground sound and dedicated to the dance floor...

2020-11-30

2020-11-13

2020-10-23
2020-10-19

2020-10-13
2020-07-31
2020-07-31

2020-07-27