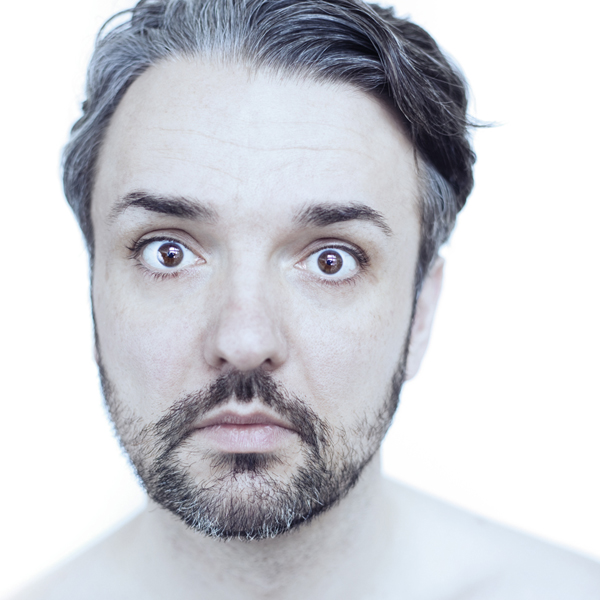 Artist
MARC ROMBOY
Electronic music with a certain piece of soul reminiscent of old school Chicago/Detroit dance floor insanity is Marc Romboy's true passion. Working in electronic music for over almost two decades, Romboy has co-founded and built internationally respected labels and projects, never tiring of coming up with fresh and innovative ideas to push the limits of electronic dance sounds.

At aged five, Romboy was listening to The Rolling Stones, Jimi Hendrix and Pink Floyd via his parents record collection, at eight he bought his first record "The Robots" by fellow Dusseldorf inhabitants Kraftwerk ("I'll never forget singing it to our local record dealer, trying to find what it was"). And, at aged ten, Romboy was DJing. "I first began to spin records more or less when I was ten. I didn't know that you called it DJing, but I was always keen to play music at the parties of my friends or in my school class."

Romboy first discovered dance music in the mid 80s via the "strange" Chicago sound that became apparent around him. "I didn't exactly know the background and roots of this music, but was really flashed when I heard Steve Silk Hurley's 'Jack Your Body' for the first time. I thought this was music from a different universe."

In 1992 - whilst studying human medicine - fascinated by the early Techno and House records on R&S, Plus 8 and Underground Resistance, Romboy decided to begin producing himself. Along with his friend Klaus Derichs, he bought the legendary Akai sampler S1000, the Roland TB 303 bass line machine and a mixing desk: "We spent our very last money and produced some freaky underground records for labels like See Saw, Adam & Eve and Rising High. When the musical success began I stopped studying."

In 1994, Romboy and Derichs founded their own label 'Le Petit Prince'. The label quickly became one of Germany's most popular underground outputs, with Groove magazine charting it as the second most popular label in 1995. It went on to release tracks from Microwave Prince, Emmanuel Top, Thomas P. Heckmann and Phuture until its demise in 2000.

Around the same time as he formed Le Petit Prince, Romboy also began DJing, frequently playing at the Techno parties in around Dusseldorf and making his festival debut at the Tribal Gathering in Munich in 1994 ("One of the first great parties I played"). Now, Romboy regularly travels around the globe at clubs including The Rex in Paris, Fabric in London, Berghain in Berlin, F.U.S.E. in Brussels and Sullivan Room In New York to mention a few. "Basically I love to dj all over the globe because I like the way that everybody understands and lives the same language, the universal language of techno or house music."

Romboy began his second label Systematic in 2004, with the first release 'Every Day In My Life' produced by Romboy and Booka Shade. Romboy then went on to collaborate with people like John Dahlback, Abysm and Detroit legend Blake Baxter for the label, whilst also releasing EPs from Robert Owens, Stephan Bodzin, Gui Boratto, Spirit Catcher and Dusty Kid. Romboy also released his debut artist album 'Gemini' on the label in 2006 to great critical acclaim.

Through both his solo releases and his collaborations, Romboy has also released on labels including Ovum, Simple, Brique Rouge, Tronic, 20:20 Vision and more. A regular collaboration is that with Romboy and Stephan Bodzin, the two have released records together on Systematic, 20:20 Vision and Bodzin's own imprint Herzblut, with 'Atlas' and 'Callisto', being two of their biggest releases so far. "All my other collaborations have been done with singers as I love to include the soul caused by the voice in electronic music; it's definitely my style and passion, soulful techno and house."
Taiyo
Original Mix

(8:31)
2099-12-31
Seiun
Max Cooper Remix

(8:56)
2099-12-31
Gosa
Heiko Laux & Diego Hostettler Remix

(7:26)
2099-12-31
Taiyo
Unsubscribe Remix by Dave Clarke & Mr. Jones

(7:52)
2099-12-31