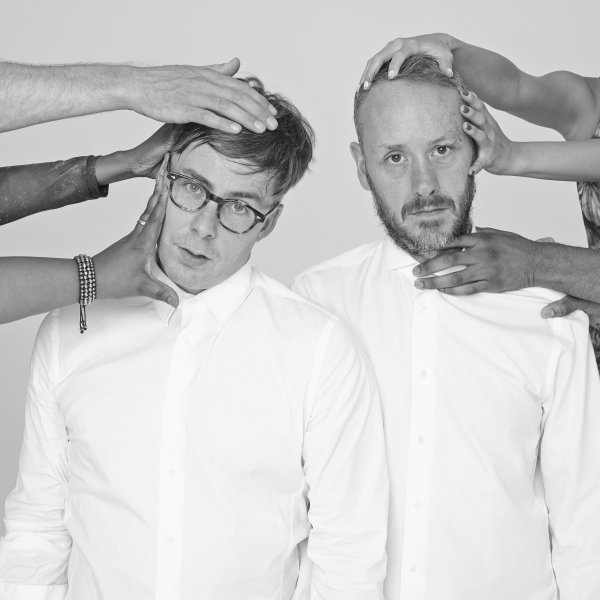 Artist
BASEMENT JAXX
Since starting life as underground producers and party promoters in 1995, putting out their first tracks on shrink wrapped vinyl and throwing hush-hush raves in abandoned South London pizza joints, Simon Ratcliffe and Felix Buxton, collectively known as Basement Jaxx, have taken the sound of London, SW9 to the world.

With album sales of more than 3 million under their belt including their legendary debut album "Remedy" and 2005's double platinum UK No.1 collection "The Singles", Basement Jaxx have also developed into a remarkable live act – an all out sensory assault featuring live musicians, an army of singers and dazzling visuals which has graced The Hollywood Bowl (twice), rocked 30,000 party people in Hyde Park in Central London and headlined both the Main Stage & The Other Stage (twice) at Glastonbury.

Alongside this, the Jaxx have consistently explored other musical avenues including a (then) unique album collaboration with the Netherland's Metropole Orkest ("Basement Jaxx Vs. Metropole Orkest") which had it's UK live debut at the Barbican in London in 2011; the first Basement Jaxx movie score, for Joe Cornish's "Attack The Block"; and 2014's collaborative song project, "Power To The People".

Basement Jaxx are double BRIT award winners (Best Dance Act), received a Grammy for their third album "Kish Kash" and continue to produce quality releases on their own label, Atlantic Jaxx Recordings. 2018 will see them working on music for a TV show for ITV, producing (and co-writing with) new artists and DJ'ing around the world, including an Ibiza residency for Glitterbox at Hi Ibiza.

2023-05-26

2022-10-21

2022-10-21

2022-10-21

2022-10-21

2022-10-21

2022-10-21

2022-10-21

2022-09-30

2022-09-30