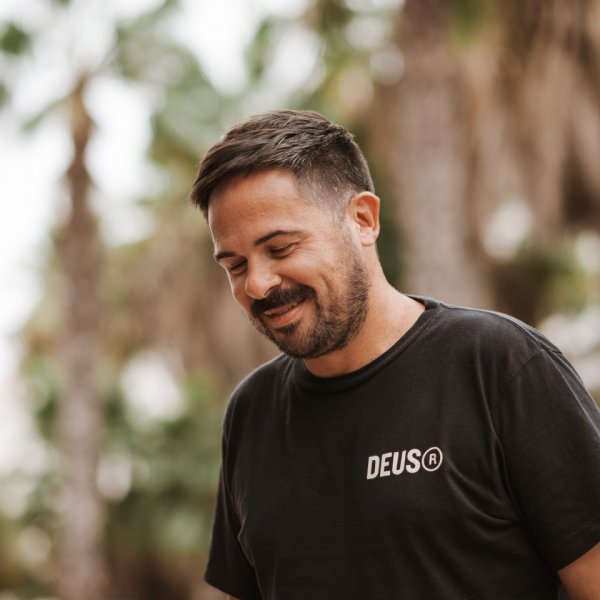 Artist
SEBAS RAMIS
Sebas Ramis was inspired by electronic music at an early age, broadcasting on Friday nights at a local radio station and mixing vinyl records at events held at his own club (Aloha Club.)

Throughout the early 2000s he earned a reputation for his first-rate music selections, garnering a DJ residency at Sala Fónica, a club that was at the time one of the most respected in Spain. It was during this era that he began inviting international guest DJs to the island, beginning with the Little Rouge concept, then later by founding Sub_Urban, which would go on to produce club nights and large scale open air festivals. His events soon became recognized among the most influential in Mallorca, with Sub_Urban being regarded as an 'underground music' trendsetter for years to come.

By 2005, Sebas had begun collaborating with Isaac Indart in the creation of his first record label, Malo Records. The pair released a series of EPs before going on to remix the "Mr. Bannoffler" track by Tato and Pig&Dan in 2007. Soon after Ramis was busy producing and remixing for a variety of other house imprints, all the while maintaining a tour schedule which saw him playing his groove-infused style of dance music at events such as the Rabid Festival in London.

One of his most memorable tracks was released by Anhura Records in 2011, receiving support by artists like Marco Carola and the legendary X-Press 2, among others. Later he would release other EPs such as "Traction" in collaboration with Lomez, an EP which also included a remix by Tato (of Isgud Records) in 2012. His "Eggs" EP was also well received, arriving on Matt Star's Aleman Musique outlet, based in Germany.

In 2012, the maturing Ramis was awarded an international DJ residency at Purobeach Montenegro, located in the region previously known as Yugoslavia. It was there he would uncover and nurture a deeper, more soulful sound, brought about by his nights on the waters of the Adriatic Sea. After a season of DJing and producing in the Balkans, he was offered the opportunity to become the Puro brand's official disc jockey, traveling throughout Europe and the Middle East. Simultaneously he was also planning a new artist outlet for deeper house and disco sounds, and it was around this time that Sub_Urban Records label was launched.

Now in 2016, Sebas Ramis is the artistic music curator for all Purobeach and Puro Hotel locations, always busy recording or compiling the next compilation or radio programming, where he has collaborated with Kiko Navarro, Ben Sowton, and Vik.T in producing mix CDs. In 2015, he coordinated the birth of a third label which he continues to oversee as A&R, "Puro Music" (the Balearic Group's official label) as well as launching a series of new compilations such as "Purobeach: The Global Adventure" and "Puro Urbano." Most recently, Ramis has delved deeper into his studio collaborations with other artists and musicians, producing the under the Tutsi Girl Play House and Luv Machines monikers.
Fallen
Richard Earnshaw Remix

(7:12)
2020-04-17

2020-04-03

Fallen
Richard Earnshaw Remix

(7:12)
2020-01-10

2020-01-10

2020-01-10

2020-01-10

2020-01-10

2020-01-10