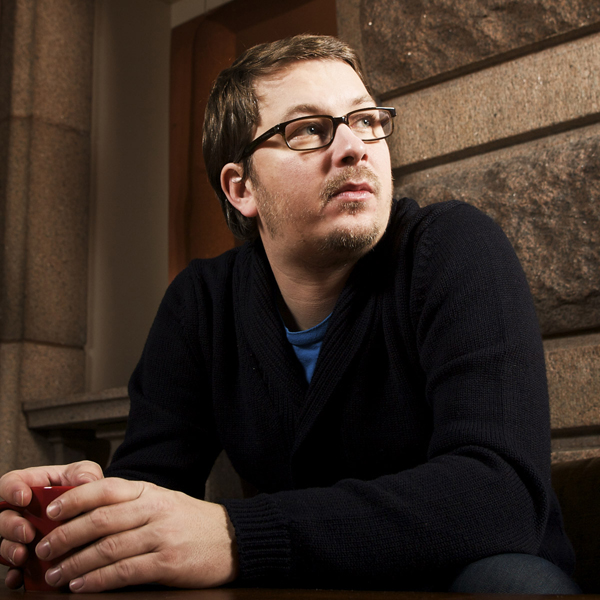 Artist
SASSE
Born in Finland in 1973, Klas Lindblad has been djing since the end of the 80s, dwelling first thru pop music and eventually finding electronic music in the early 90s. He was running one of the first house clubs in Turku, Finland from 92-96 and was a regular guest at the major parties in the Finnish electronic scene.

At this time he also started to work on production and soon the first releases came out on Sähkö/Puu as Freestyle Man. His early work has been considered a milestone in the Scandinavian house sound and the original 12-inches are still very much sought after.

In 1996 he started Moodmusic with the first release, "Sasse Presents...", a 4 track EP with influences from NYC and Detroit house. Instantly creating a havoc on European dance floors, the following releases put Moodmusic on the map of recognized house labels with the distinctive sound and top-notch A&R abilities of Sasse and his close-circuit artist roster.

Fast forward to 1999 and Sasse leaves Finland for Frankfurt am Main to start a residency at the famous Robert Johnson club. He is running his highly successful "Finnish First" nights there from 2000 - 2003 after which he decides to move to Berlin.

The early releases from Henrik Schwarz on Moodmusic culminates in 2003 with the birth of Sunday Music, a musical platform for Sasse and Henrik productions. At the same time Sasse started Must! Records for more obscure disco, italo and chicago house edits.

In 2005 he builds his beloved BlackHead Studios in Prenzlauer Berg with companions Ewan Pearson and Filippo "Naughty" Moscatello and starts to work on his first artist album. The album "Made Within The Upper Stair Of Heaven" is released on Moodmusic in 2006 to critical acclaim and the singles, "Soul Sounds", "Loosing Touch" (featuring the distinctive vocals of Kiki) and "Up To You" makes waves on dance floors around the globe.

In 2007 a special collaboration called "It's All True" between Tracey Thorn and the production team of Sasse, Darshan Jesrani and Ewan Pearson was featured on Tracey's last album, "Out Of The Woods". The single release featured remixes from Martin Buttrich, Kris Menace and Escort and was one of the summer tunes of 2007.

During the week Sasse is nailed on his studio chair working under one of his many pseudonyms but starting on Friday he transforms into his first love, the djing. Over the last 5 years, the success of his productions and remixes brought him to nearly all-good House-clubs worldwide. Doing his bi-monthly residencies at Berghain/Panorama Bar and Weekend he keeps the Berlin club land busy.

He has just released his 2nd studio album called "Toinen" ( "second" in Finnish) which was well received all over the dance community. The single "Break Up" with remixes from The Timewriter and Dirt Crew was a major underground hit earlier in the year and the "Toinen Remix" album which will the see the day of light in spring 2009 will keep the fire burning. Furthermore he´s just released hot 12-inches on Berwick Street (UK), Forensic (UK) and Hairy Claw (UK). He's also currently remixing King Roc, C-Rock and Paul Hardy and is working on a Sasse single for Room With A View and Freestyle Man album for Hairy Claw (UK).

2023-07-28
2023-05-12

2023-04-21

2023-04-21

2023-04-21

2023-04-21

2023-03-24