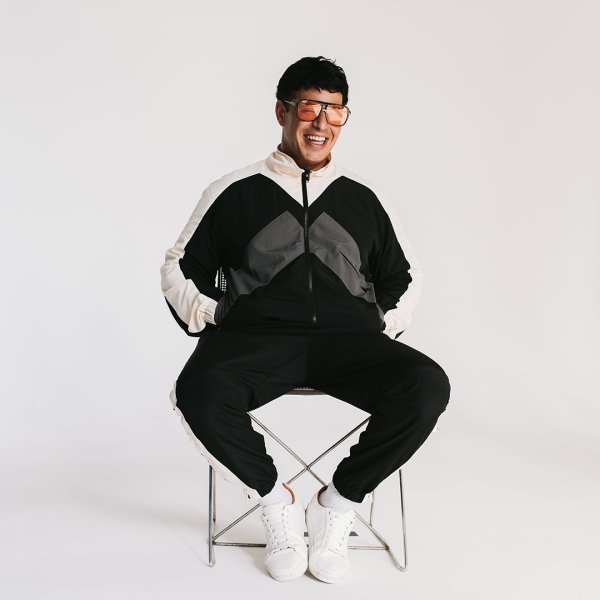 Artist
RICHY AHMED
Richy Ahmed spent his formative years immersed in various aspects of electronic music culture; first as a raver, music fan and promoter then as DJ, producer, A&R and label owner. As a result he is a canny and astute operator, with a deep underlying passion for music and people, and an equally intuitive understanding of dance floor fundamentals.

Originating from South Shields in the North East of England, Richy has spent over 15 years channelling his broad experience into cultivating genuine long-term integrity. His sterling reputation and warm, friendly demeanour has allowed him to inspire a new generation of British house producers and DJs, and in doing so built the foundations of a long-lasting legacy. Through his role as A&R at the esteemed and influential label Hot Creations, Richy has connected with, and championed, a plethora of young artists who've gone on to become prominent artists in their own right. This contribution to the future of electronic music complements his achievements as an artist, and puts Richy in a class of his own.

From his breakout release 'The Drums' in2013, Richy now has built up an impressive discography with releases on highly respected labels such as FFRR, Strictly Rhythm, Truesoul, Crosstown Rebels and Play It Say It, and he's remixed mainstream acts such as New Order, Groove Armada and London Grammar. As a producer he imbues his music with club-ready vibes, keeping the energy high, the beats pumping and the basslines grooving. Over the years he's taken formal music lessons to bolster his production capabilities, adding another level of quality and musicality to his releases.

A graduate of many summers spent in Ibiza and an original resident of Paradise at DC10, Richy has toured the world playing some of the biggest and most influential clubs and festivals, from Panorama Bar to Space Miami and Glastonbury to Tomorrowland, Richy has a remarkably infectious ability to get people dancing. With every set you can see the energy he puts in, focused and concentrated, yet buzzing with positive energy and constantly maintaining a connection with the dance floor. He is an astute and adaptable selector, and his years of experience have given him an instinctive understanding of the club environment.

In 2018 Richy launched his beloved label and event imprint FOUR THIRTY TWO. The label has given Richy a chance to go down a vibrant musical path, deeply rooted in the authentic DNA of true house music, and has given him a chance to A&R for the music he loves and believes in. Highlights so far, include a collaboration between Richy and close friend Jamie Jones, with tracks entitled 'I Need It' and 'More Energy' (featuring remixes from Butch and Ray Mono). Other artists who've released on the label include Seb Zito, EJECA, Luca Cazal, Man Power and LoveHrtz, which is a partnership between Richy and Jansons. As a duo the two artists have been cooking up a fresh batch of music, which is on the horizon... On the events side, Four Thirty Two has been an instant success from hosting Mathew Jonson live at Vista Ibiza to Room 1 Fabric London and playing all night long for the closing weekend of MiNT Club Leeds. As his Four Thirty Two empire expands, a line of merchandise is also in the pipeline.

Richy Ahmed's credentials put him right up there with the most successful British acts of his generation; down-to-earth, hard working, full of laughs and resolute in his commitment to electronic music culture, his legacy continues to spread love and positivity throughout the global dance music community...

2023-03-31

2022-12-23

2022-07-22

2022-06-24

2021-12-17

2021-05-07

2021-05-07

2021-05-07

2021-05-07

2020-09-25