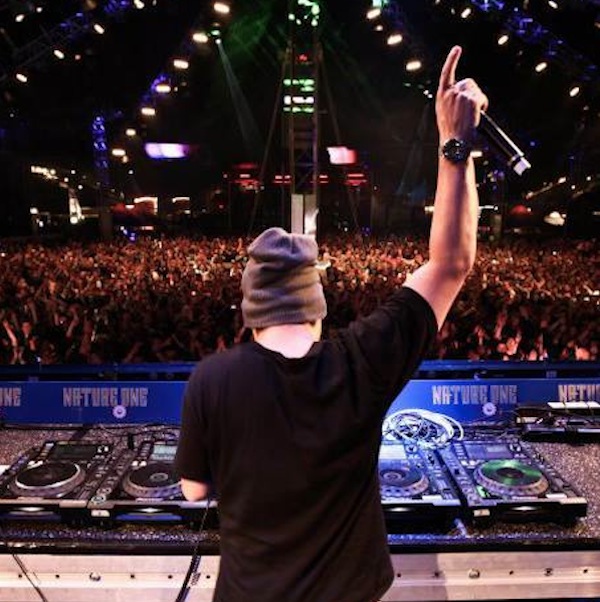 Artist
TOCADISCO
Tocadisco celebrates over 15 years of international DJ stardom. After more than 300 international remixes, three artist albums and 30 successful worldwide singles, his success continues to grow with every gig, every record spun and every high profile remix. Tocadisco won an MTV award and has produced and been part of several Gold and Platinum records.

There's no other producer in the current dance scene that's been able to produce as many wide-ranging, crossover hits as Tocadisco. Be it the much lauded remixes for Steve Aoki, Laidback Luke, Moby, Tiga, Pet Shop Boys or New Order amongst many others, or even the production, writing and execution of music for David Guetta, Kelis' latest album 'Fleshtone', or Fischerspooner's impressive back catalogue. Toca's work is far ranging, reaching and tickling the taste buds of DJ's from across the musical spectrum, even gaining coveted spots on TV adverts broadcast across Europe.

Tocadisco's also a smitten, proud label owner of his imprint TOCA45. His core ethos is simple - to help support, promote and present the newest, freshest sounding club tracks available today. They all contain a mark of crossover potential. His unique, well-tought out and crossover style has once again come to the fray on ever-popular English house label Toolroom Knights, of which he mixed their installment of the successful 'Toolroom Knights' compilation with British luminaire Chris Lake in 2010 and double single success "The Groove" and "The Clamp".

The Tocacabana Radio Show see's the big beats and heat of his renowned sound spread across weekly slots on stations around the world. Now confirmed to the schedule are more than 50 territories and stations within the big German's sights! It's represented perfectly within Toca's and his wife Nathizinha - who is also the head of their artist agency: MORUMBI BOOKING - new TOCACABANA event night. A fun fuelled, hot adventure that serves as a perfect remedy to those clubbers lacking summery, tech-drenched beats and bars. Celebrating their 3 year anniversary of TOCACABANA in 2013 the people enjoying and following the project are continually growing. Following their love for Deep and Tech House music the restless couple started a new event called MORUMBI NIGHTS which features some of the greatest Talents in that musical cosmos.

2021-02-22

2021-02-08

2021-01-22
2020-10-23

Musik
Tocadisco Radio Mix

(3:24)
2020-09-29

Musik
Tocadisco Remix

(5:17)
2020-09-29

2020-09-14

2020-09-14

2020-09-14

2020-09-14