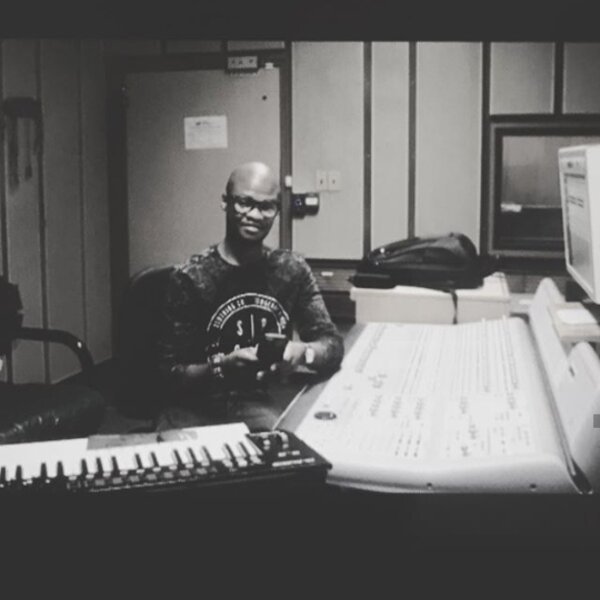 Artist
RED AFRIKA
Real name Bubele Lwandile Mphetshwa, Red Afrika was born and raised in the small town of Bizana in the Eastern Cape. He went to Hillbrow S.S.S during His primary years and later moved to Superkids Primary in Bizana and did His high school in Bizana S.S.S. In 2010 while studying Civil Engineering in W.S.U in Butterworth Red Afrika fell in love with deejaying and Audio equipment He got exposed to while attending campus bashes. The following year He managed to convince His parents to enroll Him for a Sound Engineering course at The Academy of Sound Engineering in Johannesburg.

Along the way He got exposed to shows like Deeper Shades of House, Freerange Records Podcast, I'll House You, The Urban Beat and producers like Atjazz, Jimpster, Bhoddi Satva, Maya Jane Coles, King Britt, Brett Jackson, Nastee Nev, Hot Since 82, Nina Kraviz, Solomun, Larse, Guy Gerber, Noir, Dusky, Ame, Floating points and the list goes on. He also got into different genres like Nu Jazz, Neo Soul, Jazz, Latin, Rock and Lounge.
Having been inspired by so many different artists and different styles, Red Afrika secretly took to His bedroom where He has been making jams with software like FL Studio, Reason, Cubase and Pro Tools on His personal laptop. Music is a big part of Red AFRIKa's life and He aims to inspire and take you through an unforgettable journey of love, laughter through GOOD music.

2023-04-14

2023-04-14

2022-12-30

Imibuzo
Dino And Terry Remix, Little Carlos EDIT

(8:35)
2022-07-21

2022-06-17
2022-06-10

2022-05-26

2022-05-26

2022-05-26

Imibuzo
Khulile Kholwaku Retake

(8:43)
2022-05-26