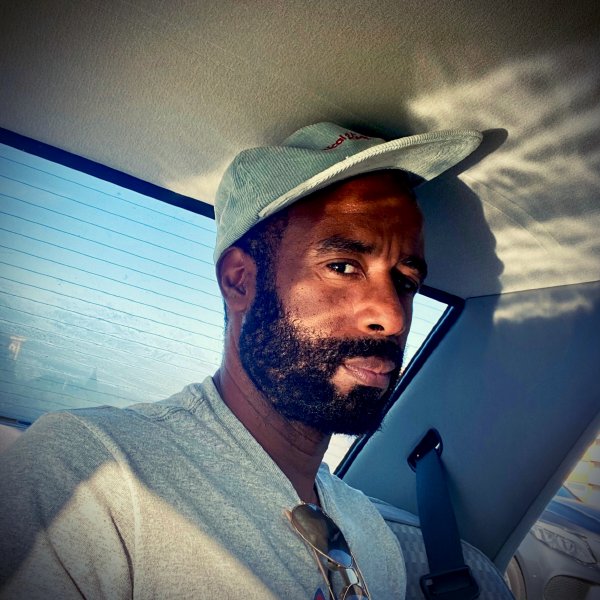 Artist
GARDY GIRAULT
Gardy Girault's musical career began in 2008, influenced by the vibrations of home.

After the 2010 earthquake, Gardy began to produce original music, blending organic Haitian rara, konpa, and traditional sounds with electronic and house beats. In doing so, Gardy introduced Haitian expression into the modern musical world. He is recognized as one of the pioneer producers of the Afro House/Haitian House sound in Haiti. Gardy's reach extends far beyond the island, as he frequents cities like Dubai, Havana, Miami, Montreal, Toronto, New York, Dakar, Panama City, Los Angeles, Paris, Accra, Brussels... performing at established venues including U Street Music Hall, Djoon, Fábrica de Arte Cubano, Music Hall of Williamsburg, Pacha NYC, Space, SAT Montreal, amongst others. He participated in Carsten Holler's Prada Double Club Miami for Art Basel, the Winter Music Conference, New York Fashion Week for Donna Karen's collection, and the Festival International de Jazz de Port au Prince.

In 2013, Gardy launched an eclectic party series titled "No Passport" to unite the African diaspora in music and rhythm and to promote Haitian culture to a diverse audience. Accompanied by drummers, dancers, live vocals, and light shows, an impressive line up of international DJs joined Gardy to grow the movement.

Determined to deconstruct Haiti's rhetorical incarceration with longstanding narratives of poverty and natural disaster, Gardy serves as an ambassador who promotes Haiti for its contemporary contributions.

His journey has only begun.

2020-07-24

2020-06-25

2020-06-25

2020-06-01

2020-05-29

2020-02-22

2020-02-22

2020-01-23

2020-01-23

2020-01-23