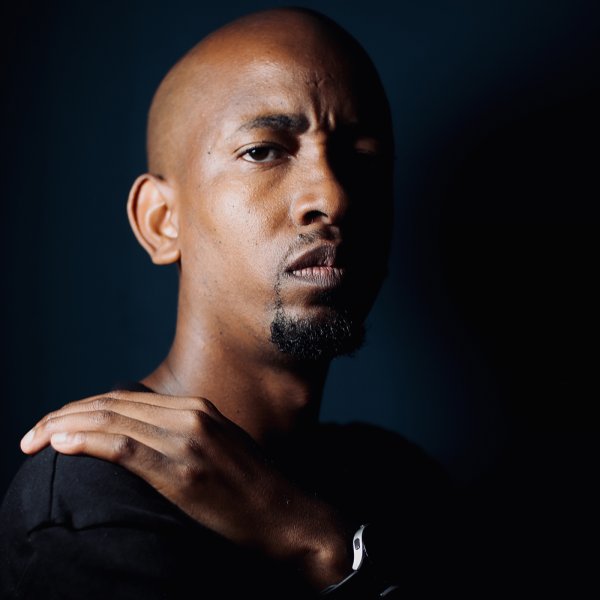 Artist
DAV RISEN
Butinyana David Mogakwe ''Bornagain Christian'', Loves JESUS CHRIST ,a Gospel House DJ/Producer/Remixer collectively known as Dav Risen which the name was influence by the scripture "Ephesians 2.6" which reads And God raised us up with Christ and seated us with him in the heavenly realms in Christ Jesus. Born in Jouberton (KLERKSDORP) of SOUTH AFRICA in the 80's and now a resident of Moletsane (Soweto) in SOUTH AFRICA. Dav Risen started Djing in the year 2004 and was in group called STASOUL and soon realized that he wanted more than just to play the music for the fans but to produce it. With StaSoul he delivered a number of dance floor fillers that they have come to be known for. He did smashing remixes with StaSoul for Miza "A Dream" featuring Maya, "Trust" featuring Kabomo and "The Garden" featuring Kresha, for Nutty Nyc "Moving On" featuring Lu, Nutown Soul "Caught My Eye" & "Stay" featuring Beekay.
Till the year 2017 StaSoul separated ,it all changed after Dav Risen accepted Christ Jesus as Lord and as Savior. his style of music and skill changed from just house music to Gospel House Music even to mix Gospel songs calling it "GOSPEL EXPERIENCE" after being inspired by GOD. It was a huge brave step he took leaving StaSoul and its followers to start a new following ,as his slogan says #Its_All_About_Jesus_Christ not fearing change.
RECENT PROJECTS: He Produced a remix for StaSoul "How Great You Are" feat. Mbali M with Nani Experience which did well on Traxsource appearing in 6 Charts and started on #21 on the Soulful House Top 100 then went to #13 ,and jumped to Top 10 by the grace of God ,followed by the EP (HIS RISEN) released in December 2018 on Traxsource and have done Dub remixes such as Tasha Cobbs - Fill Me Up,Overflow /Byron Cage - This Is The Air I Breath / Israel Houghton - To Worship You I Live, etc.
FUTURE PLANS: To occupying international market with his GOD given talent/gift and reaching the lost.
Dav Risen's music is available on TRAXSOURCE /SOUNDCLOUD & YOUTUBE.
Find/Follow DAV RISEN on social media: Facebook & Twitter.
2019-05-31
2019-05-31
2019-05-31
2019-05-31
2019-05-31
2019-05-31
2019-05-31

2019-05-24

Free
Rick's Pure Roots Extended Mix

(8:00)
2019-05-24

Free
Dav Risen Deeper Mix

(7:27)
2019-05-24