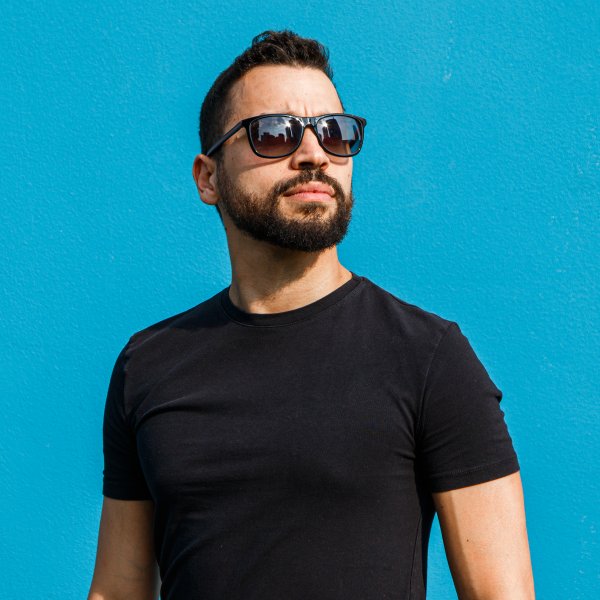 Artist
R3V3S
Born in Rome in 1992, Daniele immediately discovers that he shares his mother's passion for Soul, blues, and jazz. This passion led him to study classical music and piano for several years, during which he undertook the activity of dJing in various clubs in Rome which, despite the great consensus of the public, evolved into productions with a more personal contribution.

The creation of music, following his emotional instinct and the ability to write songs, led him to the creation of musical products such as "Back" published with the Norwegian label "Pocket Jacks Trax" and "The Best View" published with the historic London label "Papa Records". Since the release of his first song in 2018, R3V3S has managed to get support from some international artists such as Angelo Ferreri, Alessio Calà, Alex Moiss, Bonetti, Reel People, Luca Guerrieri, Colorjaxx, Austins Groove, and many others while working on collaborations with producers like Ruben Naess, for the single "Welcome to the club" or "Like This!"; or with singers like Angelala, for the song "When we are one", "Shine" and the current release "DEEPER".

In the meantime, he graduated from the master's degree program in Technologies and Innovation Management with honors.

2021-03-19

Deeper
Col Lawton Remix

(6:22)
2021-02-25

Deeper
Originator Rerub

(4:40)
2021-02-25

Deeper
BB Hayes Deep Vibe Remix

(5:57)
2021-02-25

Deeper
BB Hayes Deep Vibe DUB

(5:33)
2021-02-25

2021-02-25

2021-02-25

2021-01-28

2021-01-28

2021-01-28