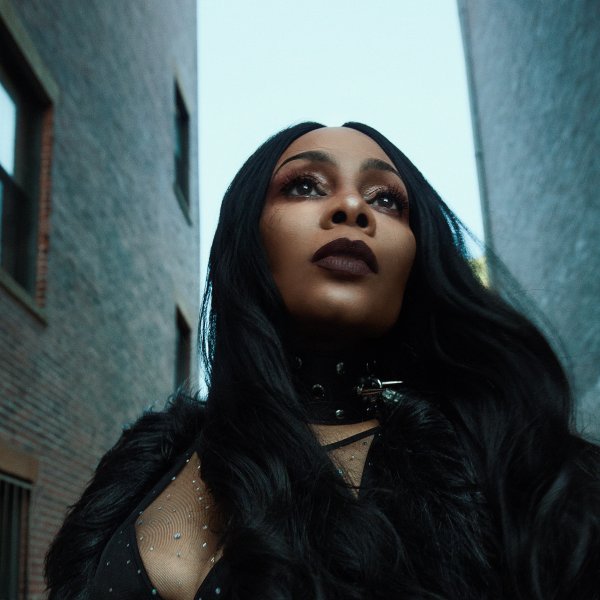 Artist
AL COPELAND
Al Copeland is an international recording artist, model, actor, and music producer. She incorporates music, art & fashion to motivate others to catch their dreams and live in their purpose.

Once known as "the little girl with the big voice", Copeland has been writing, and arranging songs and bringing down the house since the age of seven. No stranger to the music industry, the R&B chanteuse has been a vocal collaborator with international media mogul and musician, Ryan Leslie; Boston Hip-Hop legends, Ed O.G. & Da Bulldogs; DQuest of the '90s R&B duo, Here & Now, and Lee Wilson, to name a few.

In September 2015, Al wrote executive-produced and published her long anticipated debut EP entitled "Love Story". Love Story is an eclectic collection of hauntingly enchanting melodies and rhythms with hints of Jazz, Hip-Hop, traditional Soul and R&B as well as Electronic nuances, whetting the palette of even the most discerning listeners.

In 2017 a series of house remixes of her self-produced R&B slow jam "Come Over" from her first EP "Love Story" were released on the soulful house record label, Vibe Boutique Records. This masterful arrangement by Kelvin Sylvester has garnered critical acclaim amongst dance music heavy weights and chart topping positions all across the globe. Al was also fortunate to work with renowned house music industry insiders, Sean Ali & MunkJulious, From P60, Dirty Harry, Wipe the Needle, and Vick Lavender on this project.

Not wanting to be boxed into any one genre, we continue to see genre-bending elements in her work. Such is the case in her R&B/Futuristic Trap single, G.I.T.M.B. (International Show Remix) ft. Hip Hop virtuoso Bakari J.B. (released January 2018). Al has also released several other House, Hip Hop, and Alternative R&B projects with plans to expand her ever growing music catalogue. The singer-songwriter was also featured on Soul/Funk/Disco hit "Baby, I Got Your Sugar" from the Golden Bridge T.B.C. EP which reached No. 1 on the UK Soul Chart Top 30 amongst industry heavyweights Will Downing, Kenny Lattimore, and Ledisi, to name a few.

In April 2020, Square Enix released its highly anticipated video game; Final Fantasy VII Remake. In addition, an 8 disc Special Edit Version of the original soundtrack (composed by Nobuo Uematsu and Masashi Hamauzu) was released with two songs sung by Copeland; "Scarlet's Theme" and "Stand Up".

After the chart topping success of Kelvin and Al's 2017 "Come Over" releases, the duo returned with a feel good track called "I Can Feel It" on Vibe Boutique Records in May 2020. The Original Mix is infused with a '90s house sound with lush vintage chords and a groovy bass line. The Soul Mix delivers a more Latin Soul Miami vibe. Yuki Kanesaka Carmichael lends his magical touch with keys on both mixes. In this soulful uptempo track, Al showcases her grittier, lower registers highlighting the breadth of her vocal range and timbre.

Ms. Copeland is on the rise and she is definitely one to watch. Follow her journey on Facebook, Instagram, Twitter and YouTube at @alcopelandmusic.

2021-09-03

2021-09-03

2021-09-03

2021-09-03

2021-09-03

2021-03-05

2021-03-05

2021-01-29

2021-01-29