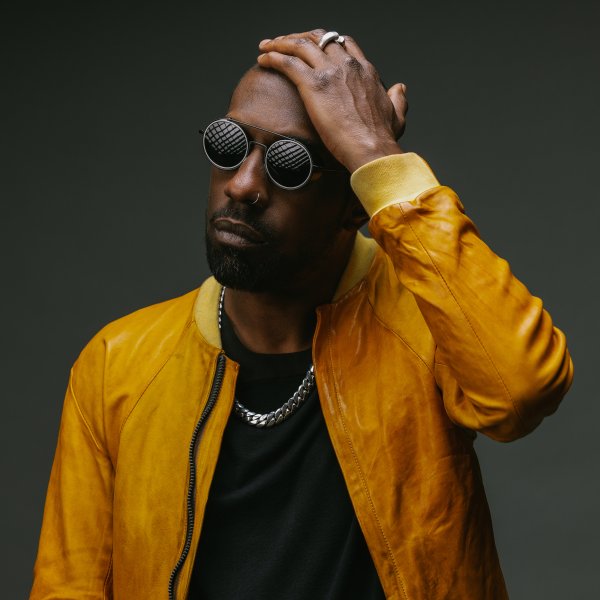 Artist
GENE FARRIS
A global ambassador of Chicago's classic house music sound, Gene Farris has spiritedly contributed to the evolving house and techno culture of this century. He started spinning vinyl- Acid House, Disco and the classic Chicago style of his peers. Inspired by Lil' Louis, Gene developed a unique sound at a young age. In the early 90's, he played the legendary underground warehouse parties in Chicago, and held a residency at the Power House, two experiences that solidified his career behind the decks. During this formative time Gene continued to DJ, holding an eight year residency at Chicago's infamous Boom Boom Room, plus a four year residency at Jimmy Woo in Amsterdam.

In 1994 Gene hit the studio with a profound sense of innovation and audio brilliance. As a self-taught engineer and producer, his work with Cajual, Relief Records, Defected Records, Soma Recordings and his own breakout label Farris Wheel Recordings, propelled his influence into ever expanding realms. More recently Gene has been spotted mixing funky beats for massive crowds at Coachella, Outside Lands and Firefly in 2013.

Gene remains a strong supporter of his roots, playing Wavefront in Chicago '12 and '13. Visitors to Chicago can catch Gene hosting the 'Le Freak' event at Soundbar, a monthly at Primary and frequenting Spy Bar. Gene works closely with fellow Chicago house legend Cajmere, AKA Green Velvet. The two have worked in collaboration on over 13 singles. The most recent, O'Darlin from the Jungle Love EP (Cajual Records) hit number one on TraxSource this year. In 2014 alone, Gene has had three additional number one hits; 'Phoenix' (Guest House), 'Jackin' (Farris Wheel Recordings) and 'Along Came The Spider' (Relief Records). Continuing evidence of his insatiable ambition, talent for production and creative instincts for crafting tracks that give new life to classic samples and old school beats.

Cajual Records and Farris Wheel Recordings tenaciously release momentous tracks from artists internationally, including Gene's newest album, "Cosmos". The album features songs with Dajae, Cajmere, Sonny Fodera, and Dj Mes, which will also be out on Relief Records in June 2014.

Gene is passionate about growing Farris Wheel Recordings, producing bangers and sharing the wealth of house music with the world. Working with phenomenal producers and artists, is only developing his style and skill further. There is more to come and with the talent and vision Gene possesses the world of House music has nothing but gratitude.

2020-09-25

Freak
Extended Mix

(7:42)
2020-09-25

2020-09-18

2020-09-04

Freak
Extended Mix

(7:42)
2020-08-28

2020-08-28

2020-08-07

2020-08-07

2020-08-07
2020-07-24