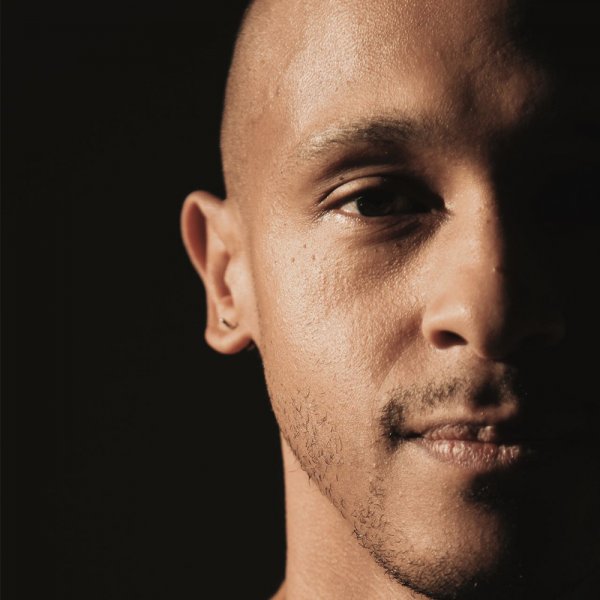 Artist
DJEFF
Tiago Barros, son to a Cape-Verdean father and an Angolan mother, was born in 1984 and raised in Alverca - Portugal. Thanks to his father's long-time interest for music, Tiago has been listening to music since his early years. He grew up hearing artists and groups such as Michael Jackson, Europe, Michael Bolton, and Brian Adams... and always his African music which he never forgot such as Kassav, Tabanka Jazz, Livity, Grace Evora, Eduardo Paim and others.

The years went past with the taste for music deep in his blood when his sister influences him to listen to artists like Robin S, Sizequeen, Daft Punk, Armand Van Helden... The attraction for House Music was immediate!

With 15 years of age, he begins attending the matinees of club Bauhaus in Estoril, a city on the coast of Lisbon. Djeff becomes fascinated with the way the DJ played with the music and since then he has had a love for DJing. He bought his first DJ Mixer from a friend, and began mixing with two Discmans' at home. Always looking to know more about the House Music style and artists, he found DJ Erick Morillo who became his early influence and whom he identified most with.
From family parties to school parties the desire to play was enormous, as Djeff wanted to show the world his new way of playing with the music. In 2002, an opportunity arose to perform a DJ course in the club Scala with Dj Miguel Mateus, where he entered and learned to mix with CD's and vinyl records. Finishing the course, Djeff ends up working at the club with DJ Mr Goove. His knowledge was growing, the musical culture was flowing and his natural and good disposition behind the decks made Djeff start to be invited to play in bars and clubs.

Throughout his experience and evolution, DJ Djeff has been playing in many bars and clubs, distinctively, Chill Out - Angola, Karma - Portugal, RS Dreams - Portugal, BudhaBar- Portugal, TwilighClub - Inglaterra, Cucci - Inglaterra, House You Party - Miami-Eua, Chez Ntemba - Namibia, Kuduro Festival - France, Mix Fm - Angola, Latinova - South Africa, onde teve o prazer de partilhar a cabine com, vários dj´s de re-nome internacional tais como, Louie Vega, Boddhi Satva, Ralf Gum, Casamena, Ian Friday, Pete Tha Zouk, Frank Maurel, Rork and others.

In 2008 Djeff finished his Graphical Arts & Design degree and decided to go live in Luanda, Angola where he resides now. There he has his own TV show every Saturday on the channel TVzimbo, called Made in Angola which is a top 10 video clip show portraying the current national music. He also began musical production setting his eyes on the market to show a bit of his unique African culture, and already he has original themes and remixes which are included in DJ playlists around the world. "Canjika", his first edited song in collaboration with his friend DJ Silyvi, was released in 2010 by Pandora Records.

The manner how "Canjika" was elaborated was so spontaneous and funny that the duo decided to begin producing together, and in short time many themes have been produced including primarily "Tambuleno", "Noba", "Malembe" , "Sikama\" - NULU Records (Anane Vega /Antonello Coghe), "Nawe\"- Soulgasm Music (The Wizard Brian Coxx /Alias Rythm), "Mwini" - Offering Records (Boddhi Satva), Rollin My Way" - Tribe Records (Zepherin Saint).During the year of 2011 he created his own label called Kazukuta Records. Anything can happen from now on and he is an ascending artist who works every day to contribute to the House Scenne Mundial, -you will hear about him for sure.

2013 lookout for his debut album to be released on UK label Tribe Records. A talented DJ to take notice, DJ Djeff!!


2018-07-13
2018-05-18
2018-04-20

2018-04-14

2018-04-14
Junot
Original Mix

(7:19)
2018-03-23
2018-03-16
Abantu
Djeff Afrozila Remix

(8:52)
2017-10-20
Abantu
Djeff Afrozila Instrumental Mix

(8:52)
2017-10-20
2017-06-30