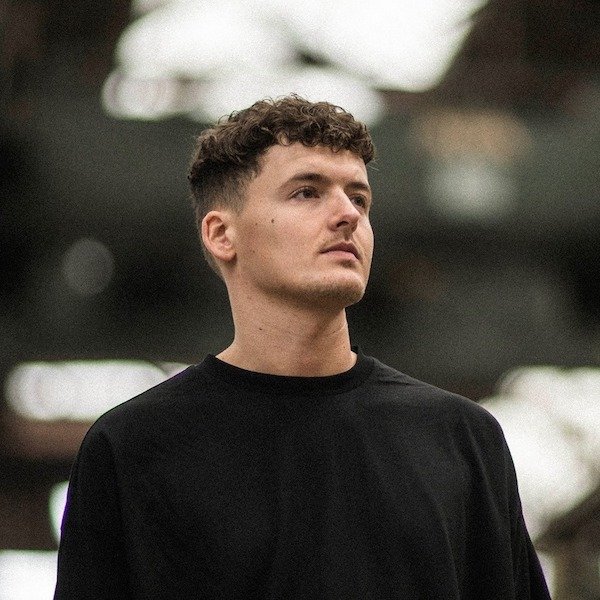 Artist
TOMAN
The Netherlands has long been considered a fertile
breeding ground for electronic music, and one man who's very much
indicative of the country's new era of talent is
Toman.

Now based in Amsterdam, he moved to the Dutch capital in
early 2018 - and has barely had time to pause for breath since. A
producer who boasts an impressively prolific streak, Toman started
his musical journey at an early age. More recently, his unique take
on house and techno has led him to much-renowned outlets such as We
R House, Cyclic, META, No Art, PIV, Blind Vision and Inermu, yet Toman's story is no overnight
success. On the contrary, his is one that that's as attributable to
a ceaseless work ethic as it is a music-loving upbringing and an
unyielding appreciation of sound.

Fascinated by all things percussion, Toman began learning
the drums in his early teens, a move that would eventually steer
him toward what he considers the "unrestrictive complexities of
electronic music". A producer with an endlessly eclectic palette,
Toman cites the likes of Underworld, Minilogue, and Terry Lee Brown
Jr as influences, all of whom attest in some way to his own
eclectic palette. From minimal to tech-house to house and deeper
sounds, Toman's diverse musical outlook is refreshingly hard to
categorise.

In 2017, Toman's first solo EP arrived courtesy of Mihai
Popoviciu's much-respected Cyclic. An ear-catching release that
introduced us to a prodigious young talent, it was an impressive
sign of things to come. Looking forward, Toman recently signed his
debut vinyl EP to Cinthie's much-loved we_r house label, with the
Broodrooster EP supported by a diverse cast of globally-respected
DJs such as Archie Hamilton, Terry Francis, Roger Gerressen,
Rossko, Dorian Paic, Traumer, Waze & Odyssey, Alexi Delano and
Eric Cloutier.

In between studio sessions, Toman continues to tour as a
DJ, with bookings outside of his native country including stop-offs
in Uruguay, Argentina, Sydney (where he played the
globally-renowned SASH party), Berlin's Watergate and Leipzig's
Distillery - as well as jaunts to Zurich, Manchester and Bucharest
to name a few. Closer to home, Toman's stock continues to rise,
with high-profile bookings at the likes of Awakenings and
Straf_werk Festival emphasizing his growing stature in the game.
There's no doubt that Toman is an individual beginning to leave his
musical mark on the international scene. Watch out for him in a
city near you soon.

2023-02-17

2023-02-17

2023-02-17

2022-08-12

2022-05-27

2022-05-27

2022-02-25

2021-12-10

2021-11-05

2021-11-05