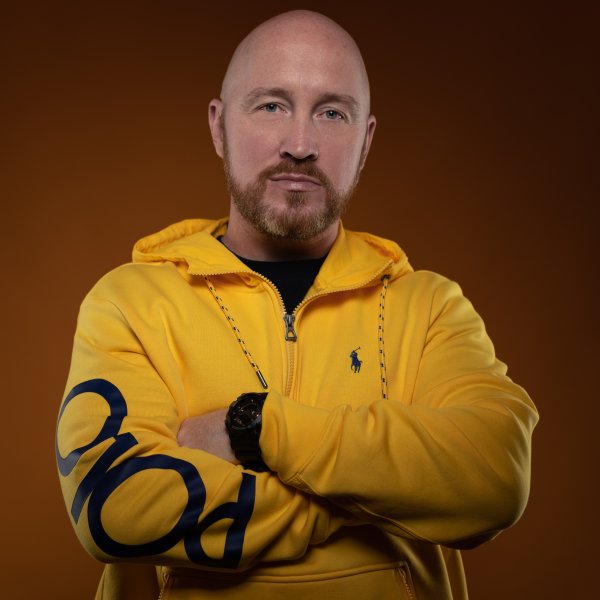 Artist
EMMACULATE
Raised by a Father and Mother who were a musician & abstract painter, Eric Welton AKA Emmaculate was groomed for the arts. Growing up in a city called Elgin on the outskirts of Chicago, he was exposed to the sounds of House Music in the late 80's as a young teenager.
In 1990, Eric started collecting records & learning how to DJ & produce music. Eric was nicknamed Emmaculate as a play on words because of his immaculate attention to detail & quality. He developed his DJ'ing & production skills in House Music, Hip Hop & R&B, and became one of the go to producers & sound engineers in Chicago. He spent years working as a producer & mix engineer for many artists in the US, as well as DJ'd countless events. Over the years, Emmaculate forged relationships with some of the Chicago legends of House Music, giving him an invaluable education and mentorship.
2017 marked the year that Emmaculate began releasing music as an artist himself. Since, he has produced songs & remixes on labels T's Box & Mirror Ball (which he now manages for Terry Hunter), Ultra, Yoruba, Nervous, Reel People, Dopewax, Makin' Moves & more. His productions have reached the #1 spot on Traxsource several times. Most recently, Emmaculate received a Grammy nomination for producing 2 songs on the Ten City album, "Judgement", as well as doing the honor of producing a remix of the 90's smash "Show Me Love" by Robin S on Reel People Music.
Cosmic Funk
Glenn Underground's Lounge Excursion Mix

(6:35)
2022-12-09

2022-12-02

2022-12-02

2022-12-02

2022-12-02

Do It
Kenny Dope Remix

(6:54)
2022-10-09

Do It
Kenny Dope Remix Instrumental

(6:54)
2022-10-09
2022-09-23

2022-09-02