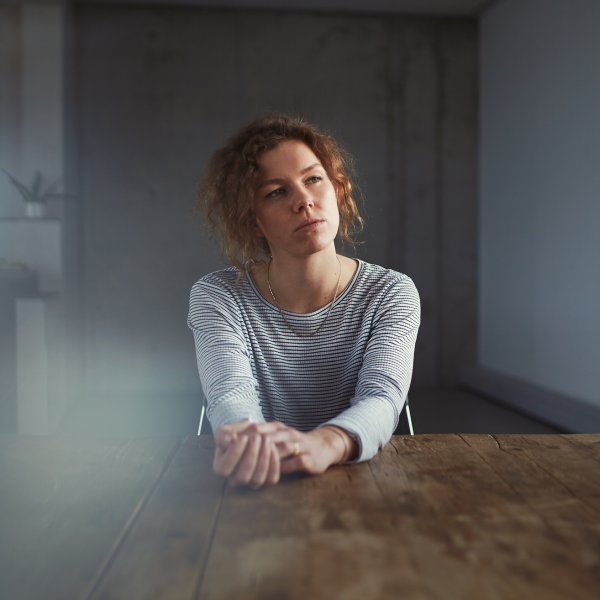 Artist
MEGGY
Meggy, the accomplished German DJ, vocalist and song writer, is born and raised in the Mecca of Techno and House music, Berlin.
She started getting into the groove of Techno and House beats from her first encounter with one of the most well-respected clubs in Berlin, the old Tresor. This is when her in- terests for House and Techno grew immediately; shortly after, Meggy started her music career.

This young talent has a creative way of rebelling through the world of House music to showcase her own unique style. So, it is always impressive to see her ability to blend the current style of music that she loves mixed with her individual style which create a univer- se of sounds no one wants to escape.

In 2012, a well-known artist such as Rampa started to take notice of Meggy's many ta- lents. Focusing specifically on her singing skills, he instantly took the opportunity to put her well-trained sound varieties into good use; which inevitably was responsible for the success of their track "Everything" which was recognized internationally.
Shortly after, Meggy's schedule filled up quicker than she expected. People soon reali- zed to collaborate with her and feature her voice on various projects, which resulted in her music career taking off to a whole new level of success.

One year later, Meggy worked on her very first EP, "Hide 4 Love", with SUOL Records' prominent duo, Chopstick & Johnjon; she has since been part of the SUOL family. Her next release was called "We, Meggy" where she collaborated with four of her favourite artists and producers at the time. Lastly, her latest release, "Two Thirteen", was named with respect to her age, 26, at the time of the release. With Meggy stepping into the adulthood stage of her life, she decided to take a risk to challenge her song writing abilities which led to the track called "Liebe" with its provocative lyrics creating some discussions amongst the listeners.

In the meantime, Meggy's recent work consists of her successful collaboration with her talented friend Till Von Sein for the 'Haza EP'; as well as, her collaborated track and video with Tigerskin called 'Bygone Eras' which was visualized with a one shot video.

Although she has been involved in the music world for quite some years, this young and creative artist has a lot more to give, so get yourselves prepared as this is just the begin- ning of the road for Meggy. With many more projects and collaborations in the books, she is on her way to take over the world of various sounds with her singing, song writing and djing skills.

2022-04-29

2022-04-29

2022-02-11

2019-10-04

2019-10-04

2019-04-19

2018-11-02

2018-11-02

2018-11-02