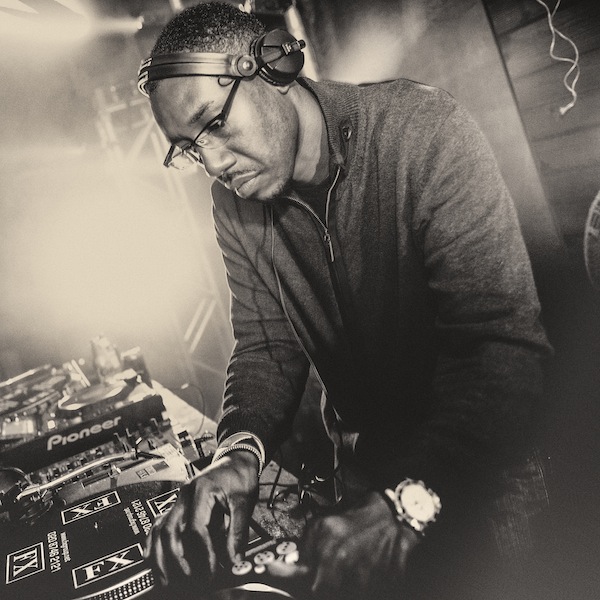 Artist
WOOKIE
MOBO nominated "Best Producer" and "Ericsson "Best Newcomer" Award Winner Producing for Wayne Marshall, Dynamite MC, Doom Man, Soul II Soul, as figurehead of the UK garage scene and with a ridiculous number of club classics under his belt including his top ten hit "Battle", the underground sensation "Scrappy", and his massive remix of Sia's "Little Man", Wookie's is a story coming back to where it all began - the very roots of dance music...

6 years ago though, bored with the politics and creative wranglings, Wookie fell out of love with the music industry and stepped away from a hugely promising career. However, like anyone with a true passion and the talent to match, the game pulled him back in again. Now reenergized creatively and bursting with fresh ideas, Wookie is back to reclaim his crown as the true heavyweight champion of UKG.

Wookie has reproduced tracks for the likes of Jessie J, Rizzle Kicks, Sia, Justin Timberlake, Roll Deep, Ray Foxx and many, many more... His unique sound and the high calibre of his productions have earnt him huge respect throughout the industry and make him one of the most sought after producers of our time.

Heavily influenced by his reggae producer father, Wookie began his career as a producer with reggae star Wayne Marshall in 1991. He produced the majority of Marshall's debut album "90 Degrees and Rising" in 1994 which topped the Music Week dance chart for 3 weeks and the Urban Street Chart for 8 weeks. Shortly after the release of the album Wookie spent the next 10 years as in-house writer/producer at the Soul II Soul Studios. Wookie first developed his own 'Wookie sound' remixing tracks for Destiny's Child, Public Enemy and Nas to name just a few. The Wookie sound was already in development during the late 90's and became apparent in his bootleg remixes of Whitney Houston, Brandy and Debalah Morgan. His first legit remix as Wookie was "Sunshine" for Gabrielle in 2000. Later taking centre stage at the forefront of the emerging UKG Scene he went on to achieve International success as an artist in his own right with his top ten hit in the UK National Charts "Battle" from his debut album. His debut album "Wookie" was released in 2000 and was hailed as a "soul masterpiece in a modern style" and the "first truly essential and definitive UK Garage album,". His fresh, innovative and distinctive sound demonstrated in hits like "Battle", "Back up back up", and "Scrappy", won him critical acclaim Worldwide.

Returning to a UK urban scene dominated by the UKG, grime and dub-step producers he influenced and laid the foundations for, Wookie's stunning comeback single '2 Us (featuring Rachel K Collier)' is set to show the pretenders how it's done.

Clear
Wookie Remix

(3:26)
2020-07-29

Clear
Wookie Extended Mix

(5:04)
2020-07-29

2020-07-17

Clear
Wookie Remix

(3:26)
2020-03-24

Clear
Wookie Extended Mix

(5:04)
2020-03-24

2019-12-18
Recon
Original Mix

(3:11)
2018-04-23
2017-05-15
2017-05-15