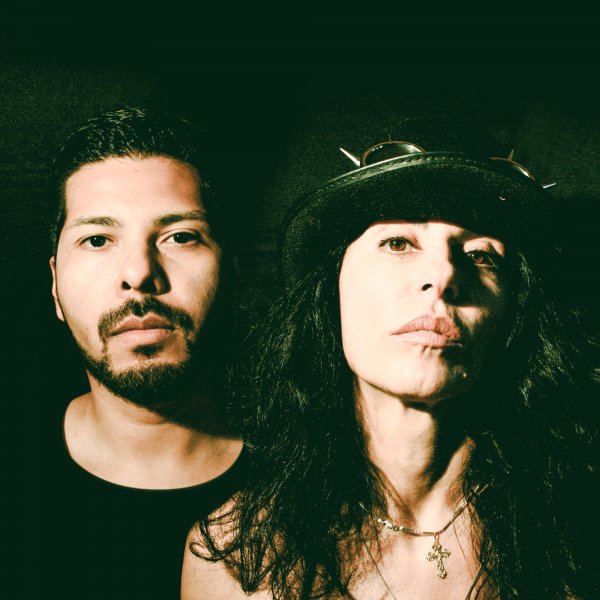 Artist
EVERYTHING COUNTS
Teodora and Chris Leon have two different backgrounds, but this does not prevent them from meeting artistically. On the contrary, it is from their different paths that they draw the lifeblood for their musical production, in a happy encounter of experiences.

In common for both, as a solid and indisputable starting point, a vast musical knowledge. It is a fundamental feature, from which an artist, however instinctive and inclined to listen to his imagination, cannot ignore. Also and above all to get inspired, and find new creative ideas.

This continuous exploration, gained over the years of the past and present music scene, allows the duo to be able to express themselves by mixing with ease electronic sounds and ethnic references of great appeal, ready to enrich and embellish a sound carpet that creates particular virtuosity of varying intensity.

Different scenarios stand out in front of the listener's ears, all interpretable with one's inner self but certainly capable of arousing emotions.

But it is also multiculturalism – Teodora comes from Bulgaria – that is a fundamental part of their identity, thus ending up influencing their musical production. Combined with the shared desire to experiment with new ideas, he made sure that they joined forces to debut two years ago: their first album dates back to 2018 and is titled "The Bedouin", and was released on the German label 3000Grad. They subsequently released new productions on Cosmic Awakenings, Lump Records, Sudam, Radiant and Pipe & Pochet.

In the current year 2020 large projects in the pipeline and in development and implementation: other Ep and remixes will be released on labels such as Connected Frontline, Seven Villas, Kinesen, Moblack and others.

2022-03-25

2022-02-25

Alasidi
Everything Counts, Migra IT Remix

(5:56)
2022-01-21

2021-10-15

2021-10-15

2021-10-15

2021-10-15

2021-10-15

Sueño
Original Mix

(7:05)
2021-10-15

Afraid
Everything Counts Remix

(7:22)
2021-09-24