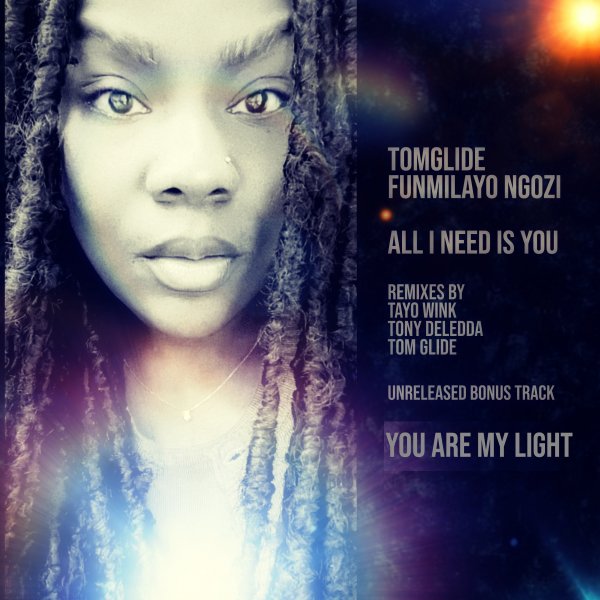 Artist
TOM GLIDE
Songwriter and multi-instrumentalist Tom Glide has assembled an ideal host of defined female vocalists for his
sophomore collection, Divas Got Soul. Backed by solid, danceable grooves which fuse hearty rhythm sections fused
with appealing programming work, each of the 10 divas display a knack for keeping it in the pocket while not
shying away from letting loose with colorful flair.

Opening with the fly and jazzy, funky and hyped-up "Strong Feelings," Divas Got Soul immediately sets into driving
mode with a charging beat, saucy synth work from Ivan Russo and coolly situated trombone fills by Annie Whitehead
complementing Tracy Hamlin's vibrantly assertive vocal delivery. Confronting the realities of a soured relationship
while accepting the hold brought on by its corresponding memories, the straight-shooting lyrics have a fire that
meshes well with the dynamic instrumentation. Just as the track is of a considerably different nature than much
of the material that the Pieces of a Dream vocalist has fronted over the past decade and a half, the subsequent
mellow house groove "Soul Train" lets much-loved British neo-soul duo Hil St. Soul shine in a contrasting light.

Keeping the pace steady, prominent garage house chanteuse Stephanie Cooke stays true to form on "Light up the Sky
" while Kenya provides sultry vibes on the laid back and atmospheric "True Fantasy." Meanwhile, Nia Simmons offers
a contemplative and endearing performance on the set's midpoint slow-jam, "My Time (Shine)." "All that I want, all
that I need can be mine/But I've gotta stop wastin' time, I'm determined to shine," she relays with authentic
understatement. It should be noted here that all of the featured artists co-wrote their respective cuts with
Glide—resulting in a well-rounded palette of full-bodied musical flavors throughout.

The quest for and achievement of simple joys is a premise that runs through Divas Got Soul from start to finish.
While many moments are celebratory, there are several reality checks interspersed on the journey to happiness.
Aside from the aforementioned "Strong Feelings," the nostalgia-laced "Old Skool Dayz" references both the musical
and cultural qualities missing from this ultra-digital age we live in and the painstaking economic challenges
so many of us face after hitting roadblocks during adulthood: "Now it's all just an uphill climb/I'm payin' bills
and I've got no spare time…Hate to admit I need more joy in my life/To loose myself from the ties that bind."
Chidi, who previously worked her magic on Cool Million's "Take Me Home," conveys the yearning for a more personal
connection to the world through her narrative of these hardships and even the simple pleasures like "Bazooka Joe's
wrapped round a bubble gum/My 45's and LP vinyl's on…and the ice cream van was always playin' my song."
Closing out the album, Candace Woodson serves up a fine helping of sophistication on the romantic "Where You Are,"
followed by a fittingly soft-toned, yet groovy stepper, "Tribute to the Music (Extended Jam)," led by Gina Carey's
refined pipes.

Through and through, Divas Got Soul charms with engaging vox, on-point arrangements, and highly relatable lyrics.

2022-07-22

2022-07-22

2022-07-22

2022-07-22

2022-07-22

2022-07-22

2022-04-29

2022-04-29

A Deep Love
Tom Glide 's Brushes and Mash Version

(5:36)
2022-04-29

2022-04-29