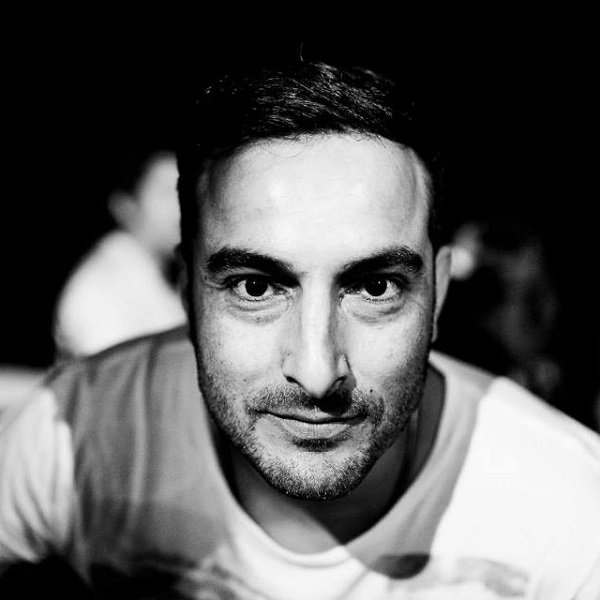 Artist
SIMONE BURRINI
Simone Burrini , born in Rome (Italy) in 1980. Thanks to his eclectic personality and sophisticated music taste, in 1997 he begins as a very young skilled DJ. Simone's great passion for music and his tenacious personality lead him to live act in the best clubs of the Italian capital city very easily.
In 2000 he joins "Suburbia" club as a Dj resident. His great ability in transmitting good vibes and positive connection with the public, lead him to experiment new musical trends that still today distinguish Simone's events, with influences that range from deep house - techno - latin - tech house- house. At a later stage he starts producing.in 2004 he's influenced by electro house textures of artists such as Dj T.-Mandy - Booka Shade and Chicken Lips for the Bini & Martini Ocean Dark label, climbing up the charts with success. He signs his first vinyl with Emiliano Pompili, his first partner, under the name "Burrini&Pompili" with the prestigious label "Bini & Martini Ocean Dark."In 2008 Simone launches "Mallory records" releasing 8 vinyls, proving his great creative sense.In 2010 he signs his first vinyle for Dave Ellesmere's label. Housenation "Simone Burrini – Ai Ai with remix's by Marco Effe & Romano Alfieri.In 2011/2012 he launches a series of vinyls on "Moan Recordings" with remix's by Aldo Cadiz and Luca Bear, "Etichetta nera", "Frequenza Limited" and releases in digital for Paul's Boutique and Sphera Records.His musical productions lead him in the European panorama:In 2008/2009 he takes part of party's in Switzerland and he becomes dj resident for Abraxas ex Pacha (Palma de Mallorca) during the summer season.In 2010/11/12 he plays for one of the most prestigious clubs in Ibiza: Privilege, for "The Face".He achieves esteem and respect from his international co workers and dj partners thanks to these experiences.In these years Simone's dj sets animate outstanding clubs in Italy among which: Cocoricò – Pachà – Altromondo Studios – Hotel Pigalle (Vicenza-Ita).Many great Djs have supported Simone Burrini's musical productions: Luciano – Marco Carola – Karotte – Seth Troxler – Reboot – Loco Dice – Richtie Hawtin – Gel Abril – Arado – Stacey Pullen – Mauro Picotto – EL Mundo & Satori – ATFC – Joseph Capriati – Dubfire – Ilario Alicante – 2000 and One – Michel Cleis – Daniel Sanchez – Slam – Paco Osuna – Dj Sneak – Roger Sanchez – Danny Tenaglia – Franco Bianco – Andrew Grant – Tini – Sis – Johnny D. – Alex Under – Andrew Grant and many others.
Now, Simone is reasearching new musical textures and is involved in new record making.

2022-04-08

2022-03-04

Seeya
Original Mix

(6:14)
2022-03-04

2021-12-30

Everybody
Simone Burrini & Daniele Kama Remix

(7:08)
2021-10-29

2021-06-25

2021-06-25

2021-03-24

2021-01-16

Dale Loko
Daniele Kama & Simone Burrini Remix

(7:24)
2020-12-21