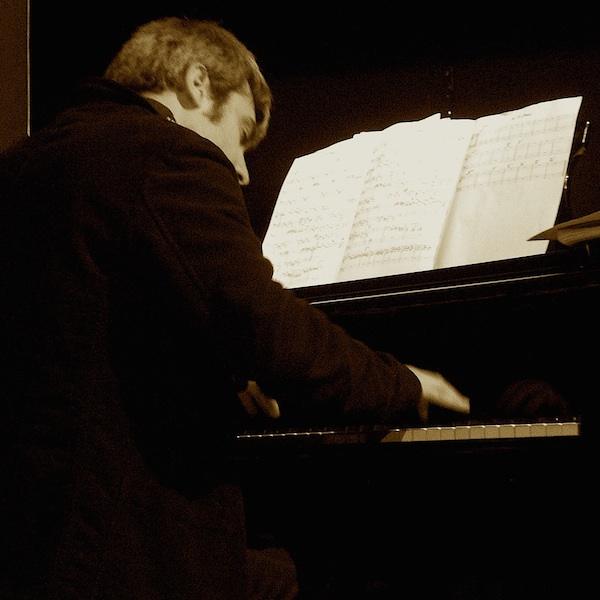 Artist
PAOLO PAVAN
Paolo Pavan was born in Rome in 1970. He has been studying music since he was a child, soon was dazzled by jazz music having as teachers musicians like Stefano Sabatini and Riccardo Biseo. He attended a training in composition and electronic music with Michelangelo Lupone.

He achieved the degree in piano and pursued his classical studies with Kostantin Bogino. In 2000 achieves an ethnomusicology degree at Sapienza University. In 2008 participates in the workshop of the pianist Kenny Barron at the Tuscia Jazz festival.

Since late 80s he has been playing with several folk, rock, pop and jazz band in Rome and collaborate in studio recordings projects. He played in numerous musical festivals like "The Eddie Lang Jazz festival", "Fabbricando festival", "Se telefonando festival". In 2000 was finalist for the "TIM international music festival".

In 2002 he performs the concert for piano:"Jazz improvisation on classical theme" at Accademia Angelica Costantiniana for the"IV Festival Internazionale di Pianoforte e Musica da Camera". In 2003 he meets the tenor saxophone Davide Marinacci with whom starts playing T.Monk , J.Coltrane music for many jazz clubs in the capital. The feeling between the two artists is so strong that they will be influencing each other for the next years. In 2004 he starts recording original jazz composition that will be collected in three CD "Inside" "Looking for way out" and "The Swing of Things" Since 2003, has been providing consultancy for RAI italian TV.

2022-11-18

2021-02-26
2017-07-28

2015-11-30

2015-11-30