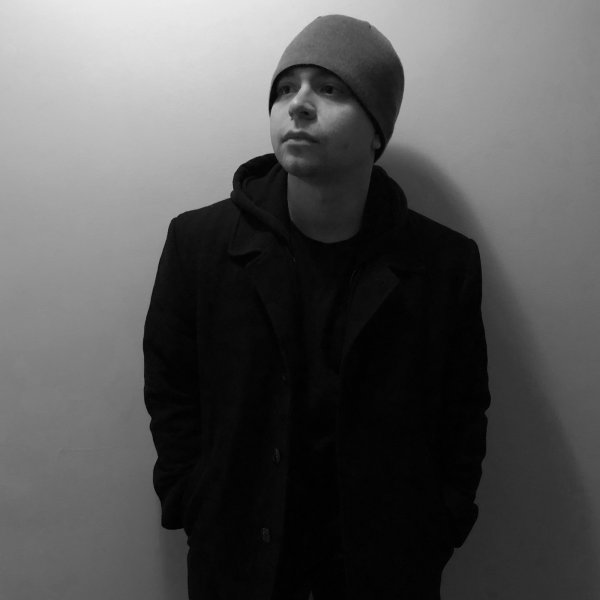 Artist
YDENTITI CRISIS
A journey through life, a story of love lost, a search to mend the fragmented self. Everyone is someone, everyone is somewhere. A native of Alexandria, Virginia, Ydentiti Crisis was always drawn to sounds and visual imagery. It was at an early age and through his mothers singing and love of the church, that he first fell in love with music and self expression. Whether purposely or by happenstance this strong, church upbringing, laid the foundations for the melodies and rhythms at the core of his productions.

After a brief stint in the millitary he left that life behind at age 21, feeling somewhat disillusioned, and thus began his search to find purpose once more. It was during one of his nights out in Washington D.C that he was first introduced to the sounds of electronic, music and various forms of house and techno music. Here began his never ending journey into creating and perfecting his skills and craft.

Fast forward to 2018, Label Owner, A&R, Sound Designer, Lighting Designer, Graphic Designer and photographer. Ydentiti Crisis has worn many hats and continues to in support of his many endeavors.

In 2016 he became co-owner of the Washington D.C / Amsterdam based imprint, 'Witty Tunes'. Finding that this venture didn't completely allow for the total creative freedom he desired, in 2017 he launched the sub label 'Shades Of Play' to explore the deeper and broader spectrums of electronica, house & techno music.

As a DJ, Ydentiti Crisis has played supporting act to a range of electronic artists from the likes of Kevin Yost, 16Bit Lolitas, Alex Metric, Prok & Fitch, Saeed Younan, Anthony Attalla and more, playing world renowned venues such as U Street Music Hall, Flash DC, TBA Brooklyn, Lot 45 Brooklyn, Public Bar DC, Lima Lounge. As venue sound engineer, he has supported industry heavy weights such as, Paco Osuna, Marco Carola, Mendo, Mark Knight, Sydney Blu, Oscar G, Harry Romero, Afrojack, Tommy Trash, Style Of Eye, Technasia and more.

Most recently he attended a mastering seminar with world renowned audio engineers, Friedemann Tischmeyer and Dan Da'Ascenzo.

Ydentiti Crisis is dilligently working on new material for 2019, poised to make his mark.

2019-02-01

2018-09-17

2018-08-31

2018-08-31

2018-08-31

2018-08-31

2018-08-17

2018-08-10
2018-02-26
2018-02-26