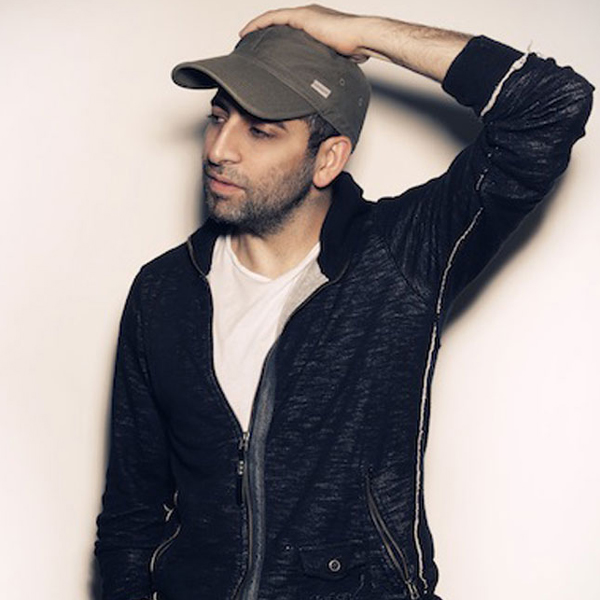 Artist
DARIUS SYROSSIAN
Darius Syrossian is a long-serving, fully subscribed slave to TRUE. HOUSE. MUSIC. Since moving to UK shores as a 14 year old, his fascination with electronic music has never waned having initially been infected by its futuristic lure at an underground party back in 1991. Taking formative influences from Detroit and Chicago masters like Kenny Dope, Danny Tenaglia, Derrick May, DJ Sneak and Carl Craig, a pure and unadulterated house sound has always been Darius' pre-occupation in place of passing fads or zeitgeist defining trends.

The last 12 months have seen Darius play just about every continent on the planet, as well as spending a six-week stint traversing all the finest clubs in all four corners of the United States of America & Canada plus lauded festivals like Sonar, Miami WMC, Production-wise the man's also on a hot run of form: one of his tracks sits proudly in RA's top 100 most charted tracks of 2011 and not only was his "I Am The Creator Of Jack" track the highest selling jewel in the crown of Heidi's recent Jackathon compilation, but so too have Darius tracks been licensed to Adam Beyer's Cocoon Heroes mix and a 5 Years of 8Bit compilation. Most recently, however, DJ Sneak has built his hard-hitting and upcoming fabric 62 around Darius' fierce remix of Hector Couto's "Creampie".. "he told me that at fabric" adds the man behind it.

In the years since first falling in love with house back in the early 90's, Darius has fully submerged himself in his art running two record shops – Global Beat then Crash Records – from 1996 to 2009.

Arguably the biggest development over the years, however, was meeting Steve Lawler at Sankeys in 2008. After playing some of Darius tunes in his set, the Birmingham legend later contacted him with a view to releasing on VIVa MUSiC, and the rest is history. Darius has now become an integral member of the VIVa team, so much so he now presents a two hour monthly radio show for the label, inviting and interviewing a connoisseur blend of established and up coming talent alike: Seth Troxler, Soul Clap, & Deetron

Looking ahead, summer 2012 will see the house hero compiling his own VIVa MUSiC mix CD. Of course, in true Syrossian style, Darius is opting to use only new and exclusive, unreleased tracks made especially for the compilation. Favoured artists like DJ W!ld and Moon Harbour act Luna City Express will all feature along side some lesser spotted, fast rising talents that fit in with Darius' musical vision just as snugly.

"I'm into the scene because I love the music" says Darius matter-of-factly, "unlike some who are into the music because they love the scene." For the true house heads out there, this truth is what they seek: long may it continue & looks like it will with forthcoming tracks on several top labels including the huge 'Freaky D' track that will drop on Heidi's new Jackathon Jams label.

2023-08-11

2023-08-11

2023-07-03

2023-07-03

2023-06-30

2023-06-30

2023-05-26

2023-05-26

2023-05-26

2023-05-03