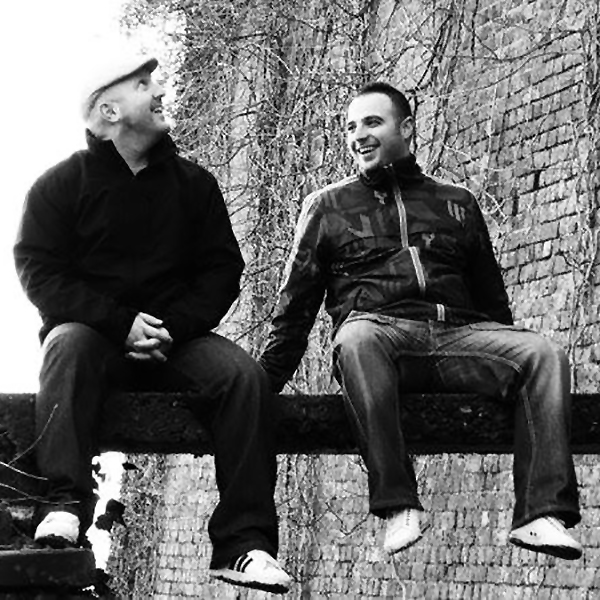 Artist
GOJACK
As owners of the TDUK, TILT & BASSFIX Brands, GOJACK (AKA Mike Mac & Mark Dickson) are known to like the occasional Knees-up.

Back in the early 1990's they cut their 'DJ' teeth alongside the likes of Seb Fon-taine, Tall Paul, Brandon Block, Henrik B, John Kelly, Mark Moore, Jeremy Healy and Rocky & Diesel to name but a few and have made guest appearances at some of the UK's finest clubs.

Mike first put needle to record back in 1992, whilst Mark ran his own record shop back in the day, a chance meeting in 2007 put them on the road to a musical partnership that remains as fruitful and focused as it was on day one.

Fast forward to 2015 and their passion for electronic music has not wained in the slightest, quite the opposite in fact. Their 'GOJACK' project is gaining some serious momentum at the moment and is being supported by the likes of Sam Divi-ne, Low Steppa, Martin Ikin, Sonny Fodera and many more. The new project is de-signed to be 'fun but credible' party music with a dirty, bass-driven edge that can appeal to a wide and varied audience.

There recent track 'Happiness' could be heard all over Ibiza in the summer and all over the airwaves on the likes of Kiss FM, Rinse and Select - with support from some major players in the scene.

With nearly 40 years DJ experience between them, the guy's unique blend of all things electronic spans the bridges between all genres of this beautiful thing we call house, combine this with their exclusive remix's and bootlegs that they drop into their sets and you have all the ingredients for madness...

Mike and Mark have ever expanding back catalogue under their belt with releases under their various guises with the likes of Simma Black. Hotfingers, Spinnin, Abzolute, Klass Action, Phonetic, Subterra-neo, Karmic Power, Re:Sonate, Arch44 and Jeepers Music.

Over the last few years the boys have had support on their productions from the likes of Roger Sanchez, Sonny Fodera, Simon Dunmore, Richie Hawtin, Joseph Capriarti, Fedde Le Grand, Vanilla Ace, Mark Knight, Weiss, Paco Osuna, Anime Edge & Dance, Stacey Pullen, Markus Schultz, Slam, Funkagenda, Koen Groeneveld, Juan Kidd, Alex Kenji, Manuel De La Mare, Luigi Rocca, A-Lister and many more.

In all the music that deals with experimental repetition, there's always been a quality of atmosphere and ambience, it's something primeval, a basic instinct - All we do is try and tap into that need and turn up the dials of reception.

2018-11-09

2018-08-24
2018-04-27
2018-04-06
2018-02-09
2018-02-09
2017-11-20
2017-08-18
2017-07-07
2017-07-07