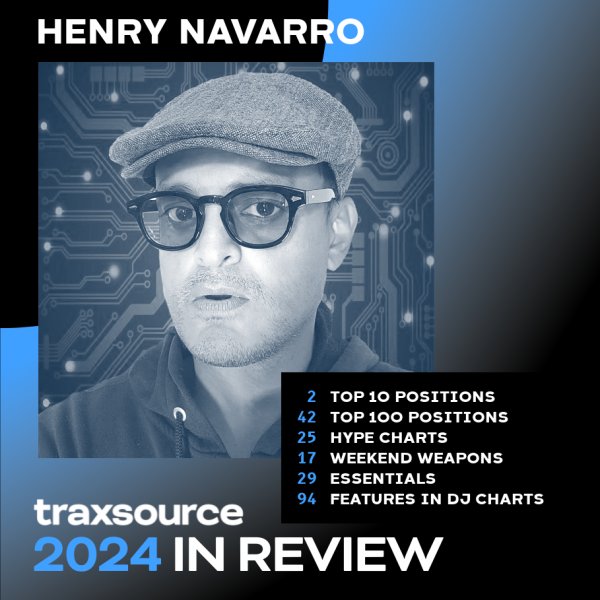 Artist
HENRY NAVARRO
Henry Navarro is a dj/music producer from San Francisco. Born in the Midwest he put together his first recording studio at the early age of 15 which included a guitar, drum machine and 4-track tape recorder. He started djing in 1994 and moved to San Francisco to work for the 12" record distributor TRC in 1998.

Henry is currently the founder and A&R manager of Lookbook Recordings, a house, deep house, nu disco, jackin house and tech house label out of San Francisco. The label has been publishing digital releases since 2014.

Henry is also signed to a number of labels with no signs of slowing down and has shown a remarkable pace in regards to quality & output. The most notable labels are Trax Records of Chicago, Jesse Saunders label Broken Records, Stacy Kidd's label House 4 Life Records, Dj Spen's label Quantize Recordings, Cevin Fisher's label Import Tracks, Juiced Music, Groovy Riddim, Onako, Lisztomania, Late Night Jackin', Little Jack, Disco Ball Records, Chicago Skyline Records, Ammo Recordings & Resource Records just to name a few. Over the last few years Henry has managed to release over 250 tracks.

2023-09-22

2023-09-08

2023-09-08

2023-09-04

2023-09-04

2023-08-28

2023-08-21

2023-08-14