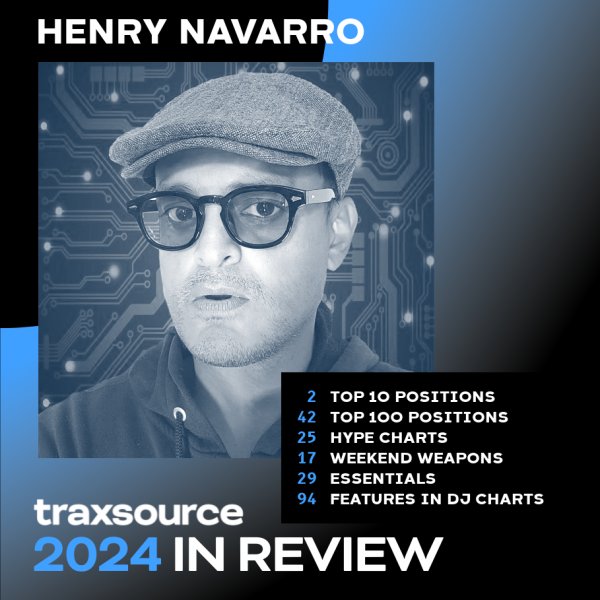 Artist
HENRY NAVARRO
Henry Navarro is a 30 year dj/music producer from San Francisco. Born in the Midwest he put together his first recording studio at the early age of 15, which included a guitar, drum machine and 4-track tape recorder. His work consisted of experimental electronic music with guitar influences reminiscent of industrial music similar to Skinny Puppy, NIN and Ministry.

In 1994 he attended his first warehouse rave which completely changed his life. Being a musician at heart it inspired him to take a passion for vinyl records and to begin djing. It was at this time Henry moved his focus from experimental electronic music to house music production.

In 1998 Henry moved to San Francisco to work for TRC Distribution, one of the West Coast's only major vinyl distributors at the time. Taking the first position he could get he worked in the warehouse but was soon promoted to Accounts Payable.

In 2005 Henry created a San Francisco party production crew named Trackstars. They threw underground warehouse events and played at such popular San Francisco venues like The End Up. Trackstars later disbanded in 2008.

Henry is currently the founder and A&R manager of Lookbook Recordings, a house, deep house, nu disco, jackin house and tech house label out of San Francisco. The label has been publishing digital releases since 2014.

Henry is also signed to a number of labels with no signs of slowing down and has shown a remarkable pace in regards to quality & output. The most notable labels are Trax Records of Chicago, Jesse Saunders label Broken Records, Dj Spen's label Quantize Recordings, Groovy Riddim, Onako, Lisztomania, Late Night Jackin', Little Jack, Disco Ball Records, Chicago Skyline Records, Ammo Recordings & Resource Records just to name a few.

2021-07-30

2021-07-30

2021-07-30
2021-07-02

2021-07-02

2021-07-02

2021-06-21

2021-06-21

2021-06-21

2021-06-21