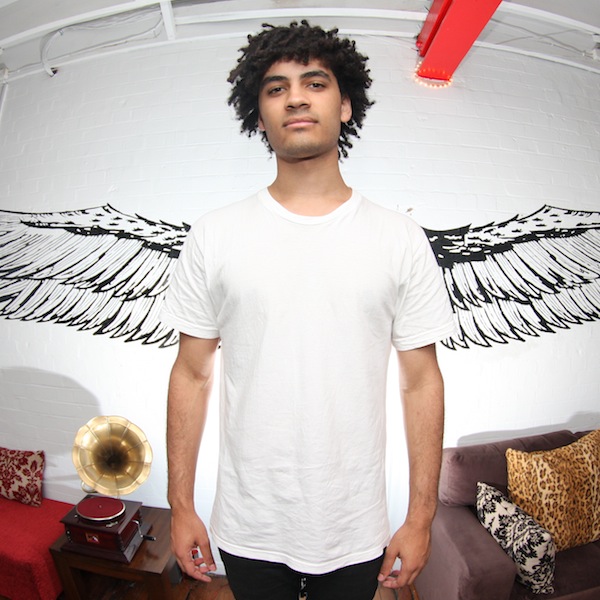 Artist
CASSIAN
In 2011 Cassian became one of Australia's busiest exports, clocking up some serious miles and gaining invaluable experience performing all over the world in clubs from LA to Rome, Warsaw to Mallorca & Vancouver to Singapore. Or as he would put it "Yews all over the world". Australia definitely didn't miss out on the fun, with a 16 date tour down under for the launch of the 2nd Cassian EP "I Like What You're Doing" and DJ sets at the biggest festivals in the country: Splendour in the Grass, Stereosonic, Creamfields and The Big Day Out in early 2012.

The title track from the EP is still receiving weekly spins on Australian national radio station Triple J nearly a year after it's release and "Getting High" (also on the EP). In 2011 Cassian completed a slew of well received remixes for artists such as PNAU, The Rapture, Bag Raiders, Gigamesh, Citizens! and Miami Horror (who he collaborated with for a joint remix). The first half of 2012 will see the launch of the much talked about "Country Club" collaboration with fellow Aussie youngster Shazam (receiving early support from the likes of ATrak, Yolanda Be Cool & Bag Raiders). With the help of dance music, they aim to spread the good word of grass sport participation and dining etiquette far and wide in 2012. Their debut 4 track EP was hastily signed to Radio 1 duo Jaymo & Andy George's UK imprint Moda and slated for release in May, followed by multiple original releases throughout the year.

2012 will see Cassian continue giving out global high fives with dates throughout North America (including a 3 date mini tour supporting Aeroplane and performances at SXSW & WMC), Australia, Asia and Europe all in the pipeline for the first half of the year.

2019-09-26
2019-09-26
2019-05-16
2019-05-16
2019-05-16
2019-05-16
2019-01-31
2018-11-29
2018-10-04

2018-08-17