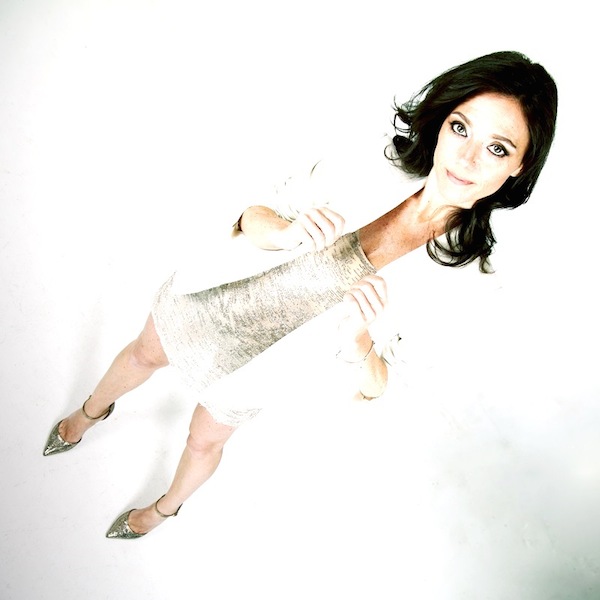 Artist
ELISABETH
Born in London, and raised in a bilingual family in England and Italy, from a very young age Elisabeth knew that being creative was the only thing she ever wanted to do.
Starting as a classical dancer, she went on to complete a three-year musical theatre course at the Arts Educational School in London, and made her musical theatre debut in the original company of Cats.
She continued travelling the world performing in all aspects of media:
Television, Film, and Theatre in London, Germany, France, Australia, Los Angeles and Italy. Elisabeth toured around the world with the opera singer
Gillian Humphreys. She is the English voice for prestigious clients such as Lamborghini, many Show Theme tunes and National Radio.

While living in London Elisabeth wrote songs in collaboration with a 12-piece acid jazz band, and then in Los Angeles wrote her first Trip Hop album while working as an actress in both television and on the stage.
In Rome and Milan she became the official English voice for M2o Radio, Radio Capital and Radio Dee Jay, writing and singing all the jingles, and voice over work in English. M2o also released over 25 of Elisabeth's original compositions, including her own singing on all the intros of the Compilations mixed by Provenzano DJ.
She has written over 200 hundred tracks and continues to write and sing on various dance tracks in the Italian dance industry with many well known DJ's and artists throughout the European market. Collaborating with Patrizio Mattei and Danny Omich and there Label Metropolitan Recordings.

Working back home between London and Rome, she starred in an original musical production for the Teatro Dell'Opera, as well as choreographing for musicals such as Mama Mia, Les Miserables and A Chorus line are just a few to mentioned, which then led to working with Film Director Stefano Reali as a lyricist for his film scores.

Elisabeth has just completed her first EP Signs, inspired for Film Sync and Film sound track, where she had the honour to work with the talented composer Romano Musumarra.

While Elisabeth continues songwriting, singing, and acting, her upcoming projects include creating the voice of an animated Film.

2021-04-30

2020-06-29

2020-06-29

2020-05-15

You Can
Andre Le Phunk Remix

(6:26)
2020-01-24

2019-12-27

2019-10-04

2019-07-19

2019-07-19

You Can
Andre Le Phunk Remix

(6:26)
2019-07-19