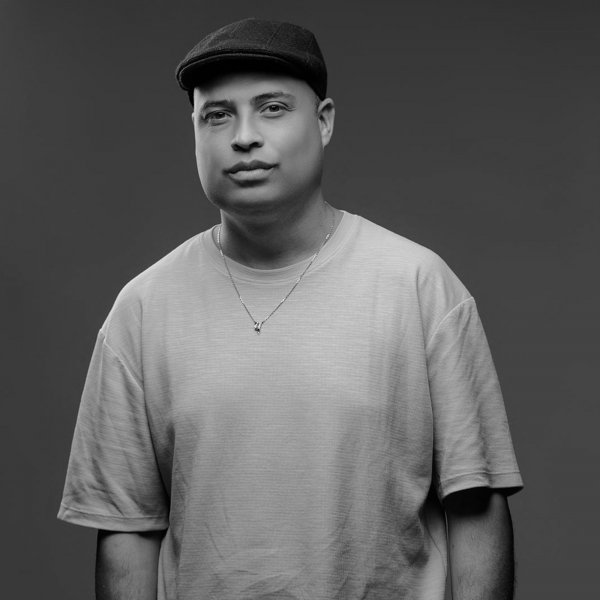 Artist
PRUNK
Growing up to a backdrop of deep house music, DJ and producer Prunk was destined for a future behind the decks. His most memorable encounter with this sound is receiving an Ian Pooley record from his older brother on his 11th birthday. Of this moment he says: "My brother already knew at that time that I could understand and feel house music. From that moment on, I fell in love with it."

A few years later Prunk started to mix records and dropped his first set on the internet.
Sounds like Todd Terry, Moodymann, Dimitri from Paris and Blaze were pumping out of the speakers in his little attic.

A the age of 16, Prunk found himself increasingly more attracted to deep and jackin' sounds. The US house sound, particularly that of Mark Farina, was already one of his favourites, but he continued his search for the deeper and better beats the international house scene had to offer. His quest for this particular sound introduced him to artists like Kerri Chandler, Derrick Carter,Brett Johnson, Dixon and DJ Sneak.

Soon after this, he started to do some producing himself. His first remix was of the The Stafford Brother's track, 'I Can See'. Just one week after completion, the remix caught the ear of Belgian Hed Kandi DJ, Tom De Neef, who subsequently played the track in his own Hed Kandi radio show, broadcast live on the net.

Triggered by this success, Prunk decided to apply continued focus to his production work, with his tracks being picked up by Djs and radio shows from all over the world. Gig-wise this success has also meant a move to the big clubs and festivals within the Dutch house scene. He currently holds a residency at AIR Amsterdam and is making his debut at Mysteryland 2011 as well as playing other festivals throughout the season.

His production work is steaming ahead too - after releases on BlaBla Records, Winter 2012 sees the highly anticipated release of his new track 'People Get The Answer' on King Street Sounds.

With such a bright and busy future ahead of him, Prunk continues to embrace the music and source his inspiration from everyday life...even the rhythm of the the office air conditioner!

2023-08-28

2023-06-23

2023-06-23

2023-01-27

2023-01-27

2023-01-27

2023-01-27

2023-01-27

2023-01-27