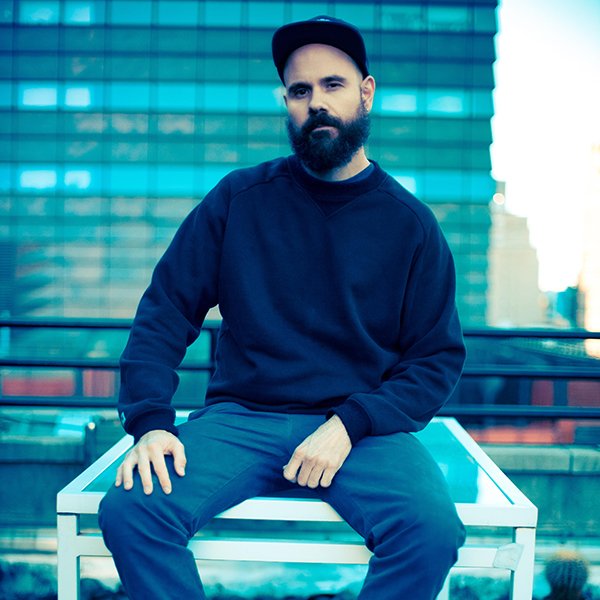 Artist
W. JEREMY
W. Jeremy is a NYC based DJ/Producer and is co-owner of the Get Up Recordings music label with such artists on the roster as Honey Dijon, Tedd Patterson, Kim Ann Foxman, Quentin Harris, Discodromo, MATTRiXMAN, and The Black Madonna. He has also produced under the moniker House of Stank with label partner, Christy Love, as well as independently as W. Jeremy.

Having been a house music aficionado since his teenage years, Jeremy immediately pursued his dream and went to work in the industry right after school. He got his start as an intern at Elite Music Group where he worked along with some of the industry's finest, including Issy Sanchez, George Hess and Debra Eriksen. After a few months, Debra convinced him to come and work with her at the Vicious Muzik and Hot n' Spycy labels. While promoting Angel Moraes's "Welcome to the Factory", he formed a friendship with Alan Anderson at Movin' Records in East Orange, NJ. Alan asked him to come and help open the Yellorange label for Tony Humphries. A year later, Jeremy moved to San Francisco, where he became a resident dj at the Endup for the Saturday morning party, Otherwhirled. He spent the next five years gigging at clubs all over the Bay Area including, Liquid, Club Six, 111 Minna, 1015 Folsom and 177 Townsend.

Upon moving back to NYC in the early 2000's he began djing at Lot 161, Centro-Fly and Baktun and later acquired a residency for the next five years at the underground house club, Mr. Black. He started to produce and in 2009 and his first two records were released on the Godfather of Acid and creator of the Wild Pitch sound, DJ Pierre's label, Afro Acid Digital. He also has releases on Dust Traxx Chicago, Boom Boom Recordings and his own imprint. He has remixed for JD Samson and MEN, The 2 Bears, The Cucarachas (Tom Stephan), Larry Tee, N'dea Davenport and Angel Moreas on labels such as Southern Fried Recordings, Ultra Records, Trax Chicago and Kinetika Records. He has held residencies at Marquee NYC, XL Nightclub and has played such parties as the P.S. 1 Summer Warm-Up Series and the LifeBall in Vienna. He has dj'd along such legends as Derrick Carter, DJ Pierre, Phuture, Green Velvet, Horse Meat Disco and Grandmaster Flash.

2022-11-11

2022-11-11

2021-11-05

2021-11-05

2021-11-05

2021-10-15

2021-07-05

2021-07-05

2021-07-05