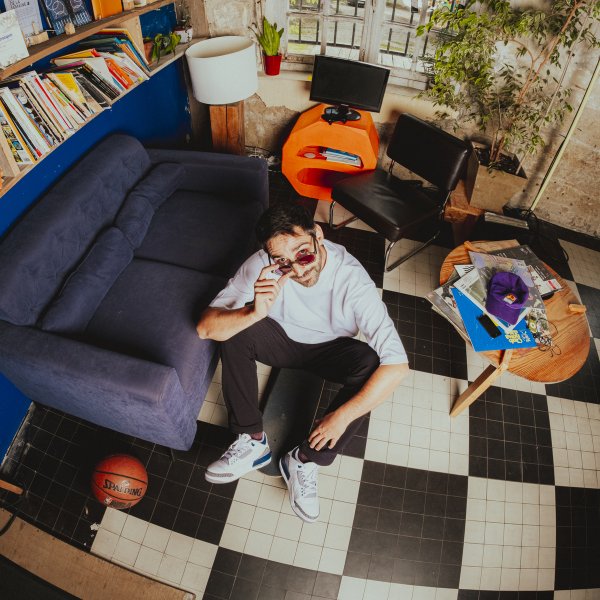 Artist
JEFF THE FOOL
Antoine Bermann AKA Jeff The Fool has been polishing his house music skills for 5 years now. He started in 2013 with a seven-track album entitled "Les Filles du Calvaire" with his battlefield friend Stupid Flash. This project is all about deep house that can be described as cheesy and romantic.
He can be considered as a Jack of all trade. Last Summer, he released an old and new school hip hop compilation site the french label from besznçon "la Mer" on a cassette version. The multitalented artist reveals a clean sheet, upbeat and soulful composition on this cassette entitled "Beat Tape".
Jeff The Fool is also a member of the "Thé Chaud Records" label founded in 2012. It's on this label that he released his first EP "Pay Your House". He deliver a high quality production where the sounds had been singled out meticulously, welcomed by critics and DJ's like Laurent Garnier, DJ Deep, S3A, Paul Cut…
2019 is marked by some gigs with DJ Deep, Leo Pol, Terrence Parker, Bellaire and a Russian Tour in April featured by Sundries Label! Jeff The Fool is now preparing his next EP's, one for "Unanime Records" and another for "Sound Society" (Barcelona). He is also working on a live set with MPC 2500 and a drum machine which he will play in his next gigs. (In november he will release an EP with Wilt on "Thé Chaud Records").

2022-05-13

2022-04-15

2022-04-01

2022-04-01

2022-04-01

2021-12-31

2021-12-31

2021-12-31

2021-12-31