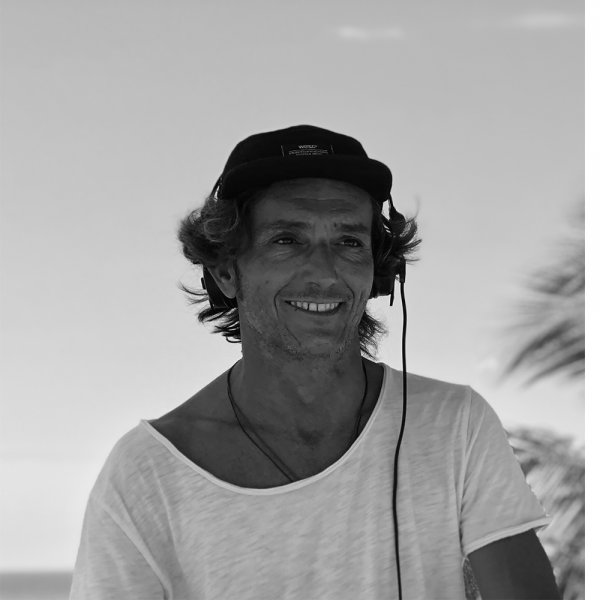 Artist
FRAN DEEPER
Fran Deeper (Palma de Mallorca, Spain) is, without a doubt, one of the most important references of the House / Nu-Disco scene. He's the owner of the prestigious record label Spa in Disco, which has published more than 100 titles in digital format. Some of them have reached the number one position on the sales charts, while many others have been repeatedly featured in the Top 100 of the most important digital platforms like , another download site, or Traxsource.

His extensive musical career and Nu-Disco Underground with electronic touch style has opened him the doors to some of the most prestigious DJ booths all over the world: Madrid, Mexico City, Ibiza, Tulum, London, Guadalajara, Berlin, San Francisco, Marseille, Jakarta, Barcelona, Milan, Stockholm or Bali, to name a few.

In all of them, he's shared the stage with some of the most important global representatives of the style like Pete Herbert, Rayko, Thomass Jackson, Ilya Santana, or Ray Mang, making him a veteran of the dance floors.
Thanks to his long career, he's also collaborated with some of the most well-known international record labels like Midnight Riot, Rare Wiri, NDYD, Spirit Soul Records, Love Harder Records, or Hot Digits. Besides, he's also collaborated with some of the top blogs like 'Music is 4 Lovers', 'Gouranga,' 'Le Visiteur,' 'Deep House Moscow,' 'Red Bull,' 'The London Disco Society' and even radios like 'Vibes Radio,' 'The Basement Radio,' and currently on a weekly program for the prestigious 'Ibiza Global Radio. With (A Mi Lo Que Me Gusta Es Bailar Radioshow Sundays 2pm CET)
All in all, he's one of those DJs that feels exceptionally comfortable playing the dance floor, that surprises you with his musical selection and, even more importantly, that achieves the golden rule: Never stop dancing.

2023-12-01

2023-12-01

2023-12-01

2023-11-27

2023-11-27