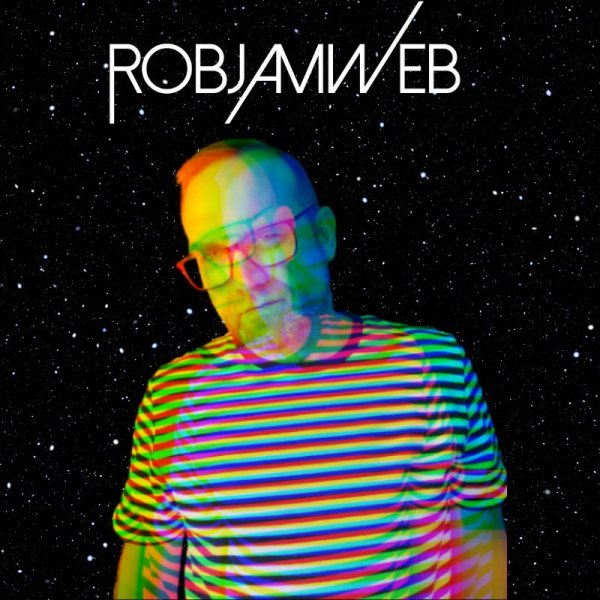 Artist
ROBJAMWEB
RobJamWeb is a Disco & Retro House Connoisseur. He began releasing under this guise in 2011 producing only Disco re-edits. He reached number 1 in the Disco charts sales with his track "Bionic Love" A reworking of the classic track Hot Butterfly by Gregg Diamond and Luther Vandross. Since then he has produced and released a string of track from Disco House & re-edits, to Retro Chicago/Detroit influenced Techno & House.

Never one to stick to a specific genre RobJamWeb has been around long enough to understand that to maintain an interest in producing music, you have to try different styles. His work has been released on both his own label called Waxadisc Records, and he has also been producing tracks for leading labels in the Disco House field such as Masterworks Music, Black Riot Records, LW Recordings and Editorial Records.

He has achieved 3 number one Dance chart singles in each of the last three decades under one name or another. In the years 1999/2002/2014. This included his massive release that reached number 7 in the U.K pop charts entitled "Everybody as" " The Boy Wunda"

He began his career in music when he worked at a local record shop and started working for the U.K super club "Progress" way back in the Summer of 1993. He worked alongside all of the big names from that era and during the 2000's began releasing music under many different names in genres so different from each other, to take a break from the club scene. This ranged from being a pianist in a folk duo, to writing and releasing music for scientific documentaries. In the past decade he has been a teacher of Ableton Disco influenced courses online and runs the Disco House tutorial company called "Waxadisc Music" whilst continuing to produce tracks as RobJamWeb.

After releasing a string of tracks Rob released his Worx album which was a compilation of all the tracks he had done up until that point as RobJamWeb. Since then he put out a four track EP on the Black Riot label, which was a homage to the early Detroit/Chicago house sound of the late 80s. Especially with the track Houze Muziq.

In 2017 Rob took a side step from the disco house sound and the re-edits, and produced an original e.p for Black Riot called Roots and Elements in which the track Houze Muziq was born. This infused the Chicago and Detroit styles from the late 80's into one pounding track. Using the classic M1 piano sound and the PWM strings that made this sound synonymous with House & Techno at that time.

In 2018 he released the Uptown EP on his own label Waxadisc Music which was a straight up disco loops affair, then came the tribute to Gll Scott Heron which was a jazz house composition. Here he stretched his production skills to create a deep soulful blues vibe on top of one of Gills classic tracks "Pieces of a Man"

In 2019 he released two tracks that were from original recordings entitled Solarized and Chinese Symbols. The first paying homage to the French House sound with the Alan Braxe flavoured bass line and the synths that sound straight out of the 80's, the latter track Chinese Symbols has an Acid House touch to it whilst maintaining an oriental disco vibe.

His live performance is now a mix of djing and performing live using hardware, where he brings together both of his strengths to create an exciting mixture of both old and new house & disco music combined with improvised live jamming. He combines original improvised material alongside pre recorded material and Disco & House 12″ records which syncs his software with hardware and turntable performance.

2022-06-06

2022-05-06

2022-05-06

2022-04-15

2022-04-15

2022-04-15

2022-03-04

2022-02-18

2022-02-14

2022-02-11