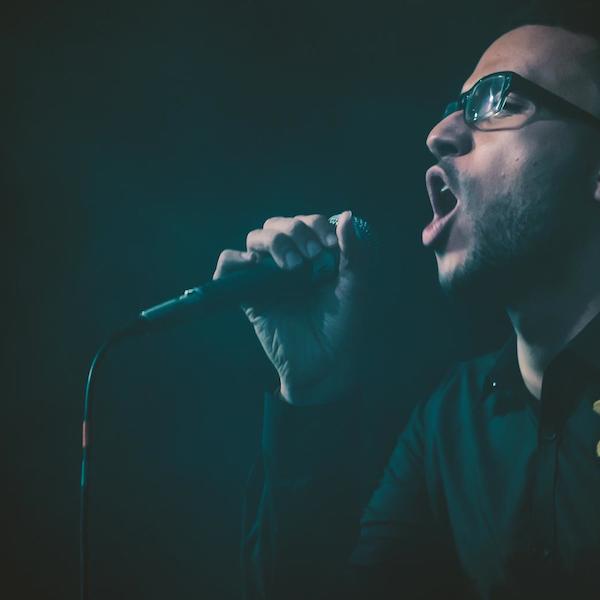 Artist
KWEY LE MARCHANT
Born to a Mother from Guernsey and a Father from Ghana, Kwey's love of eclectic styles of music is in his blood. He grew up on the 'Angell Town' estate in Brixton, and as a young boy spent time hanging out with children and families from a diverse range of backgrounds, from Pakistani to Vietnamese to Irish and Jamaican. Kwey spent much of his formative years listening to the diverse sounds of the 80's and 90's, with songs such as 'West End Girls' by The Pet Shop Boys and 'Man Child' by Neneh Cherry having as much of an impact as David Bowies 'Let's Dance', Anita Baker's 'Same Old Love' and 'Running up that Hill' by Kate Bush.

As Kwey got older he became of aware of people's pre-conceived notions of how a specific demographic is expected to behave. He struggled to get his head around that notion for a while, especially being of mixed heritage himself. 'People would expect me to speak a certain way, react to things in a certain way, even sing in a certain way, which was a little disconcerting. I used to be very conscious of my singing voice, I just sounded like myself."

Kwey studied commercial music at the University of Westminster. He soon took a year out after being offered a full time job at Columbia Records A&R department as A&R Assistant. Kwey was exposed to even more new genres of music, forming an huge affinity for artists such as Bjork, and being knocked over the head by the brilliance of Radiohead's 'Kid A' and 'Amnesiac' albums. "In my teens I was a real R'n'B head, but suddenly, there was so much new and inspiring music raining over me, I couldn't help but soak it up. It was like being a kid again."

Having initially had designs on being an artist in his own right, the politics behind the success and failure of putting out a Major Label act soon put paid to that notion. Kwey quit his job at one of the biggest labels in the world, returned to finish his degree, and side stepped a return to the music industry, instead working full time in the charity sector.

Although now doing a worthwhile full time job, Kwey knew a 9-5 wasn't the smartest use of his gifts. By night he was spending his free time soaking up the sounds of Electronic Dance scene. It was during this time that Kwey discovered an affinity and a knack for creating Electronic Music himself.

Kwey quit his full time job and embarked upon a journey to regain his confidence in himself as an artist in his own right. He began working on tracks that pulled from a myriad of musical directions, until he had created a cohesive body of songs as way of an introduction.

Kwey Le Marchant's journey through music is a testament to his talent, passion and purity of vision. His self-produced debut album 'Dance of the Wallflower' exposes us to a unique sound from this London born singer-songwriter who is blurring the lines between electronica, soul, and alternative music.

'Dance of the Wallflower ' is a collection of universal, dance-based grooves, with thought provoking lyrics and Kwey's distinctive vocals and perspective. The 10 track album was mixed by Adrian Breakspear (Lana Del Ray, Brackles) and the lead single 'Take me to the Music' is already creating a positive stir among those who've had an early listen.

"This album is only scratching the surface of what I'm trying to come with. I couldn't have done it at any other point in my life. I'm hope I'm conveying my message in the truest sense; to recognise and celebrate who you are and continually grow and create."

Elevated
Funk Off 2021 Re-mastered mix: Traxsource Exclusive mix

(6:17)
2021-10-25

Elevated
Funk Off 2021 Re-mastered mix: Traxsource Exclusive mix

(6:17)
2021-06-11
2017-03-09
2015-05-28
2015-01-23
2015-01-23
2015-01-23