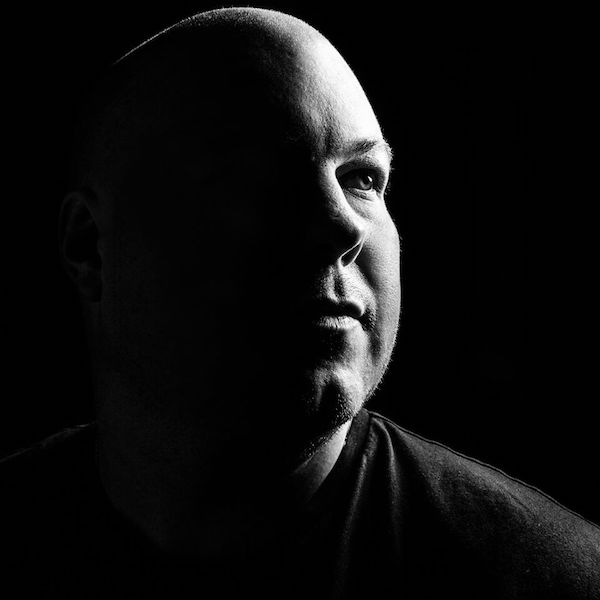 Artist
ALAN FITZPATRICK
Buoyed by the whirlwind success he has achieved since emerging as the new kid on the techno block in 2008, Alan Fitzpatrick is at the top of his game and brimming with the confidence you would expect of a talent acknowledged as one of the most influential techno artists of the moment. On the back of a standout 2015, Fitzpatrick's underground momentum has seen him garner a wider fanbase resulting in the Englishman's stock rising rapidly thanks to a profile-boosting Ibiza season and multiple end-of year accolades.

A universally respected and in-demand producer, Fitzpatrick has succeeded in carving out his own musical niche within the ever-expanding genre of techno, earning him the reputation of a seemingly unstoppable source of hit music. Tracks such as 'Truant', 'Skeksis, 'For An Endless Night', 'Always Something For Nothing' and 'Reflections' (a BBC Radio 1 Essential New Tune) all topped the charts over the last six years, drawing high praise from peers and tastemakers across genre divides for the vibrancy, originality and inventiveness that has come to characterise Alan Fitzpatrick's music. Whether he is adding diva-like vocals to cavernous beat workouts, fusing emotive chord sequences with trademark heavy-funk grooves, or blending jungle beats and hardcore bass lines with barnstorming techno dynamics, Alan Fitzpatrick knows how to move the dance floor by delivering techno that stands out from the norm.

As if this impressive succession of high-impact, main room bombs was not enough to sustain him, recent times has seen a new sound emerged from Fitzpatrick's sonic palette; broader in its range and rooted in experiments with more soulful or deeper influences from across electronica, breakbeat, dub or house. Despite these fundamental changes, Fitzpatrick's magic touch remains with this musical departure producing the biggest hit to date in the form of his remix of Trus'Me 'I Want You'. A universally popular choice for DJs spanning the club spectrum through the latter half of 2014, the remix combined the broad appeal of vocal hooks and mid-tempo BPM's with the dance floor dynamics of techno to create a genuine club hit that took on a life of its own, resulting in numerous name-checks as one of the most played tracks in Ibiza. Fitzpatrick's music evolution is set to continue through 2015 with forthcoming output for Hotflush Recordings, Drumcode and Figure plus remixes of Róisín Murphy (PIAS), Argy (B-Pitch Control) and Dubspeeka (Last Night On Earth), further reinforcing the necessity for observers of all things techno to recalculate what it is that they can expect from an Alan Fitzpatrick record.

The same intuitive sense that Fitzpatrick possesses in the studio is also evident when he steps into the DJ booth. A regular guest at a long list of high profile clubs across the globe and an alumnus of the coveted BBC Radio 1 Essential Mix, Fitzpatrick has a global profile. Fans, who now can be counted as more than one hundred and seventy five thousand, from all over the world, fuel an increasingly busy and broad-ranging tour diary that has the man from Southampton headlining events across Europe, North America, Asia and South America. Attracted to the energy of his trademark tough, hooky grooves and incendiary beats molded together with cerebral moments of emotive melody. Away from the main room, Alan is equally adept, flexing his musical muscles in the daylight hours via residencies with two of the scenes most well established after-hours events - London's long-established Jaded, where Alan took on the role of resident in 2013, and Lehmann Club Stuttgart, who invited Alan to be their first ever International resident during 2014.
2023-12-08

2023-11-24

2023-11-17

2023-10-20

2023-09-22

2023-09-08

2023-08-25

2023-07-28

2023-07-21