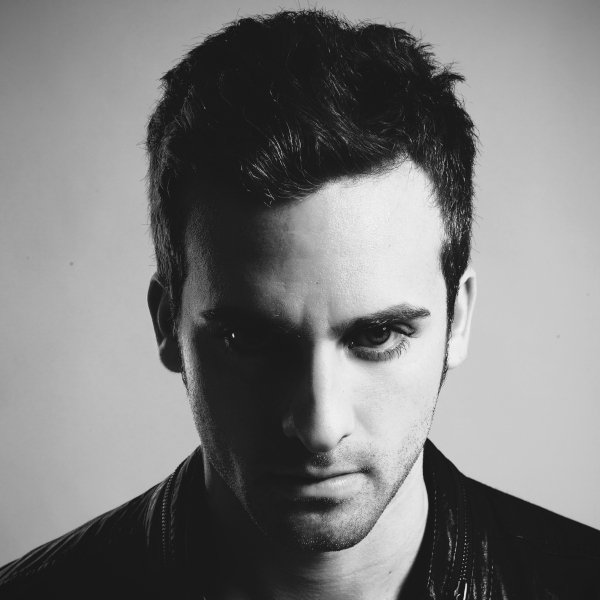 Artist
TASTER PETER
Taster Peter's story moves around his strong passion for music from his early age. He was a student at the Mascagni Music School in Livorno where he had the pleasure to study various classic instruments, from double bass to violin, guitar and drums. He was a rebel boy, he didn't feel satisfied from school teachings, and after many years attending that Music Institute he decided to go deeper into drums and percussions, but by himself. After a few months he founded the hardcore band "Tasters" with which he has played for 10 years with countless tours around Europe, also supporting Bands like 30 Seconds to Mars, Papa Roach and Terror.
The next step is inevitable, Peter started to attend the best underground techno and hip hop parties in Rome and Florence, falling in love with the electronic music scene, the synthesizers and music skills production.
He moved to London for a really intense period of music-related stuff, DJing around and sharing time with a lot of well-named artists in town.
He began to produce his first tracks in the studio garnering immediate support from the likes of Sven Väth, Laurent Garnier, Adam Beyer, Dubfire, Pan-Pot, Danny Tenaglia and Damian Lazarus.
This attention lead to countless EP's and remixes for artists like Oliver Koletzki, Umek, Marco Bailey, Florian Meindl and Sasha Carassi, solidifying Taster Peter's artistic profile in the global electronic music scene.
Today he is proudly part of some of the finest record labels such as Crosstown Rebels, Adam Beyer's Truesoul label, Upon You, Octopus Recordings, Suara, Traum, Tronic, Harthouse and Toolroom.
In 2014 he decided to start his own imprint called "Extravaganza" with the simple mantra to put "no limits related to genre" and it has seen releases from artists like Tim Green, Joel Mull, Glimpse, Charlotte de Witte, Timo Maas, Luna City Express, SIS and Julian Perez, hosting many label showcases in Germany, UK, Croatia at Barrakud Festival, in Spain during OFF Sonar, in Ibiza and of course around the whole Italian territory in clubs like Duel Beat in Napoli, Tenax, Sunflower and Tropical Animals in Firenze, in Genova for RST Events, Audiodrome Club in Torino, Vibe Club in Pisa, Modigliani Forum e Fortezza Vecchia di Livorno to name only few.
2015 saw his debut EP on the legendary German label Traumschallplatten with "Pelikans EP" made up of 3 experimental techno tracks, which one called "Danza Inquieta" captured the attention of the University of Mainz becoming the subject of a Visual communication course from which will born an official videoclip released by Traum itself.
During the summer of 2016 Ultra Music Publishing felt interested about Taster Peter's artistic profile asking him to become an official music writer of the American electronic dance label alongside artists like Adam Beyer, Loco Dice, Crookes, Benny Benassi, Bloody Beetroots and Coyu to name few, it was like a dream becoming true.
Peter's extremely eclectic style has taken him to play and visit clubs around the world, bringing his unique brand of electronic music from Tuscany's underground scenes to all corners of the globe.
The future looks bright for Taster Peter, with new releases at the horizon he will only continue to grow and evolve in the years to come.
2020-09-25

REX
Ray Kajioka Remix

(7:30)
2020-08-21

2020-08-21
2020-08-03
2020-06-22
2020-06-05
2020-05-29

2020-05-22
2020-05-11

2020-05-08