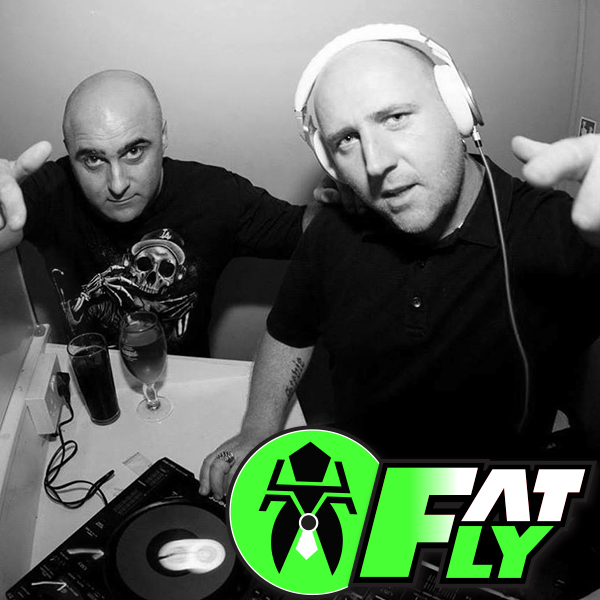 Artist
FATFLY
FatFly consists of 2 Essex based Dj's who have been on the scene many years. First meeting on Force Fm and playing many of the same events, they formed a great friendship.
After doing a few back to back sessions, they realised how well they worked together musically, sharing gigs and musical ideas. It was whilst doing a gig in the summer of 2013 in Austria together, the idea of teaming up and producing as a duo sparked great excitement between them both, and FATFLY was born...........

Stevie.D:
Whatever the Genre of House Music, whatever the event, you can be sure Stevie will deliver the goods. Whilst being a seriously technical Dj the self-proclaimed "Fatboy" always retains the ability to thoroughly entertain the crowd and work them into a frenzy.
"The Funky Fatboy" has already built up a huge reputation as both a versatile and eclectic Dj playing many different styles but always maintaining a strong passion for House Music.
His Dj career began at the age 12 when he first turned his hand to his cousin's decks. Over the years Stevie has gone from strength to strength building up an extensive fan base around the world as well as at home in the UK with bookings, Sets and Residencies at some of the world's most prestigious clubs & events.

HouseFly:
Breaking into the House/Garage scene back in the mid 90's as Dj Makka he continued building up a well-respected reputation as a dance floor filling Dj and decided to turn his skills to production. After producing a good collection of Garage tracks he released his Debut garage album under Dj Makka "Not An Easy Game". After many years in the garage scene he rediscovered is love for House music and decided to change musical direction and identity to which he is known today as HouseFly,
producing and releasing his first track "Nothing Left" back in December 2010. Bookings soon came flying in for some club scenes biggest events and clubs, continuing to rock a crowd today wherever he plays.

2019-04-26

2018-10-12

2018-07-20
2018-06-29
2018-06-22
2018-05-14
2018-05-11
You Left Me
Sterling Void & FatFly's Album Version

(5:36)
2018-02-28
2018-02-23

2018-01-12