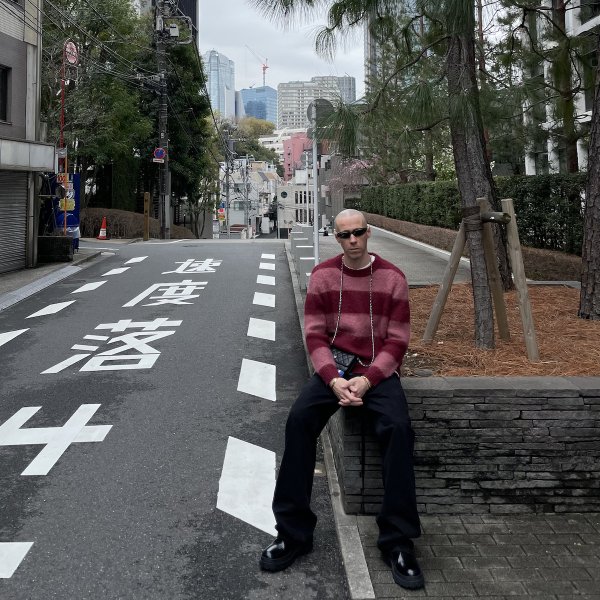 Artist
ADAM PORT
Techno's biggest flaw is its self-referencial tendency. You know the deal, the common contemporary DJ/Producer steals an Underground Resistance-Record from his older brother at the age of 16 (biographical details may vary, not to impair the facts, though), thus presuming to have found the holy grail (what, of course, nobody is claiming to deny).

His world is shrinking down to Detroit, Chicago, New York and Berlin within the following years, he'll equip himself with records and turntables and not look over the rim of his MKII ever again. Adam Ports biography is different. Adam was Hardcore, when he was 16. No, not Rotterdam- Hardcore. We're talking New York-, Boston- and Washington D.C.-Hardcore here. It's a past that he still lives up to, cultivating it in his vegetarian-straight-edge-lifestyle.

After that there was HipHop. He got in touch with turntablism, discovered his love for vinyl and evolved to be a skilled DJ for the first time. Then, finally came Techno. This way of tracing down spaces, giving one the best possible chance of self-development, is the essential reason for Ports presence being so unique. There's no scene-dictated tunnel view in his activities, there is only a pointed emphasis on style, on groove and sophistication. An emphasis, that, because it's informed by Dub, Danchall, Rap, Soul or even Psychedelic Rock, is advanced enough to always shine through the inflationary characteristic of the genre as notably original. That applies to both, his productions and his DJ-sets.

What Adam Port is laying his hands on might have its place within the parameters of House and Techno, but it's always more than that. It's his style.

2023-07-28

2023-04-28

Paris
Bella Boo Remix

(5:42)
2023-04-28

2023-04-28

2023-03-15

2023-02-17

2023-02-17

2023-02-03

2022-11-25

2022-09-30