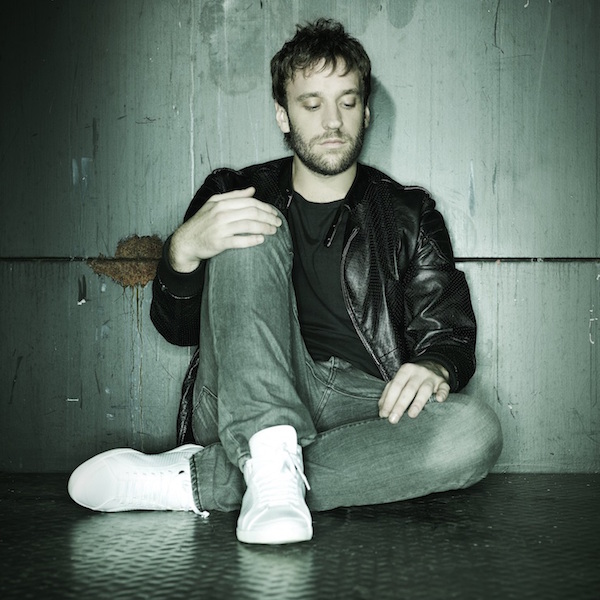 Artist
GUTI
A classically-trained jazz virtuoso and national rock 'n' roll hero in Argentina, Guti was born into an exceptionally musical family, which included orchestra directors, saxophone players and pianists. On long hot summers, Guti would steal hours alone at the piano (first teaching himself how to play at the age of five) in a big house belonging to his uncle. As a teen, after getting into blues he began hanging with successful Argentine rock bands like the Black and Blues, Ratones Paranoicos, Viejas Locas and Los Piojos and before long, his own band Jovenes Pordioseros were playing to 10,000 people from Thursday through Saturday.

But it's not in Guti's nature to stay locked in one mode of music. It was in the studio of Latin Grammy-nominated producer and friend Leandro Martinez that Guti began experimenting with making house beats and singing on top. And having grown up with music, it didn't take long before he was banging out several tracks a day without breaking a sweat.

2010 was the year that Guti's electronic career really began to ignite. Just two years after his first live sets in Europe, Guti moved to Düsseldorf to hunker down in the studio to concentrate on the Guti Techno and House project. The result was his stunning debut album "Patio de juegos" released on Desolat to critical acclaim.

In the years since, Guti's productions have continued to go from strength to strength with releases on a host of the worlds leading electronic music labels including Supplement Facts (You've Got Me EP) and Wolf + Lamb (Hold Me Tight EP) in 2010; Cadenza (Maayancholy EP), Defected (Esa Nena Quiere EP) and Hideout (That Ginger Pony Ponytail EP) in 2011; Saved Records (We Are EP), Crosstown Rebels (Step EP) and Intec Digital (Busuki EP) in 2012 and Be As One (Blossom EP), DFTD (with Guti's Hope EP notably being the first release on this new sub-label of Defected) and This And That Music (The Other Side Of Hustler EP) in 2014.

The Summer of 2014 has begun in particularly exciting fashion with the release of his stunning second studio album. 'Rompecorazones' is the debut release on Guti's newly launched label, also called Rompecorazones Music and this album, distributed by Defected Records, was made in Guti's cutting-edge new Barcelona studio (soon to be featured in Resident Advisor and Future Music). On 'Rompecorazones' Guti once again displays his diversity as he incorporates elements from a vast array of musical styles - including jazz, electronica, ambient and blues across 12 original productions.

Although currently based in Barcelona, it's unlikely he will ever leave behind the spirit of the Latin America he knows. "I love Buenos Aires. It's a huge city... a huge jungle. Really fast, really crazy, dirty, messy. But really creative: amazing musicians. That happens with all the poor countries. We don't have money, so we play music. We write books." And the story continues.

2023-10-13

2023-10-11

2023-10-11

Flexin'
Guti 'Macumba' Remix

(6:43)
2023-09-29

2023-08-04

2023-05-26

2023-05-26

2023-05-05

2022-11-18

2022-11-18