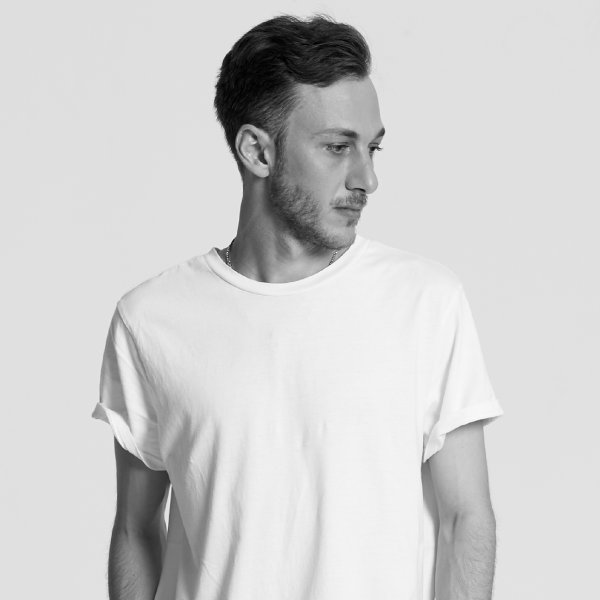 Artist
MAVEE
Matteo Saverio Cacciola, acting as an artist under Mavee or Matt Sawyer, was born in the Southern of Italy. Afterwards, when he turned 18 in 2003 he moved to Milan, where he currently lives, and where he started his journey looking for opportunities and chances to spread his passion: the music.

In 2009, thanks to different softwares he was used to work with (Logic Express, Nuendo, Cubase), he approached music production. He felt the strong desire to communicate through new and various sonorities able to catch people everywhere, either on and out the dancefloor.

Since the first moments he's been influenced from first 90s house vibes and from 00s electronic, dance and techno artists.

Mavee is the first artist name he used in Milan's clubs, where he started been followed and appreciated.

After a brief forgnein experience and after paid his dues, he started touring with his music duing summer seasons outside of Milan.

During his performances, Mavee's music style is very elastic and various moving into different music genres and beats. He shows an impressive ability in reading people's needs and demands.

Mavee's productions are growing and spreading out: MuthaFunk project or Adele "Rolling in the deep" 's rework in 2012 are only few examples. These mentioned works are played from Roger Sanchez on his show "Release YourSelf" promoting Mavee from MuthaFunk as guestmix of that weekly episode.

Between 2010 and 2014, Mavee released remixes and original tracks through E-Lab, Area94 Records, WEAREMUSIC and Molto Recordings. Afterwards in 2015 during a djset he met Andrea Pellizzari.

That is a particular moment for his career, as far as they started collaborating in the creation of two indipendent labels: VillaHangar Records and Top Town Records.

Meantime Matteo Saverio is experiencing new vibes and sounds, he felt the need to create another artist profile able to describe himself under a different light as "Mavee" was doing: something more mature and more visionary.

"MATT SAWYER" borns as a parallel project that currently acts as A&R as well as producer for Top Town Records. Here, he prefers deep / techno-progressive and psychedelic sounds. Meantime Matt Sawyer was rising, "Mavee" project has been releasing different productions from 2015 till today on Villahangar.

2021-03-14

2020-12-06

2020-04-10
2019-12-29

2019-12-27

2018-12-13

2018-11-29
Fugue
Original Mix

(7:11)
2018-06-01
Fugue
Matt Sawyer Damstraat Mood

(5:51)
2018-06-01
Avilo
Luca Guerrieri Remix

(6:25)
2017-06-15